Gates and Ballmer provide next CEO wish list
The former and current CEO of Microsoft have a few pointers for the next person to fill their shoes
The former and current CEO of Microsoft have outlined the task ahead for the next boss at the software giant as the selection process for Steve Ballmer's replacement continues to progress.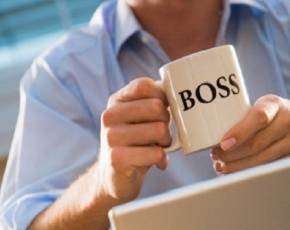 Both Bill Gates and Ballmer got the chance to speak at the firm's shareholder's meeting with the subject of the next CEO mentioned along with the usual back slapping about the the success of the strategy that was unveiled earlier this year.
Gates, chairman of Microsoft, said that the search for a CEO continued and although he refused to give a timeline revealed that it was making decent progress with selecting someone to step into Ballmer's shoes.
"We have been doing a lot of meetings with both internal and external candidates. And we are pleased with the progress. In fact, we met last night and talked a lot about where we are," he added "It's a complex role to fill, a lot of different skills, experience, and capabilities that we need. It's a complex global business that the new CEO will have to lead. And they will have to drive across fundamental transitions to create new growth and to attract and manage top talent."
"We will have to build on our strengths while addressing areas that we have got weaknesses or challenges. The person has to have a lot of comfort in leading a highly technical organization and have an ability to work with our top technical talent to seize the opportunities," he added.
Outgoing Microsoft CEO Ballmer also provided some guidance over what the challenges could be for the next CEO: "To be the leader in the next era of enterprise cloud, a company will have to do three things well. First is to offer best-in-class, first-party application of its own (Office 365)....Second, you have got to be able to operate a public cloud at massive global scale, which is certainly not easy, nor is it inexpensive from a capital investment standpoint. And third, we have to deliver true what we call hybrid cloud capabilities that allow our customers to balance between what they run in their own datacenters and the ability to move those things to the Microsoft cloud."