Competition driving financial services IT investment
The need to remain competitive as well as compliant is driving spending in the financial services sector
The financial services sector is continuing to invest in technology as it takes steps not just to remain compliant but in an effort to improve competitiveness.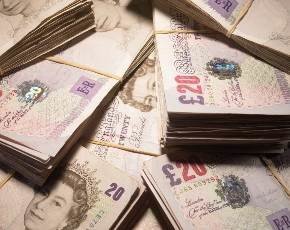 Earlier this week a report into the sector from TechMarketView revealed that the recovery had taken hold in the financial services space and firms were spending quicker than other parts of the market, producing 3.8% annual growth between now and 2016.
"The need to comply with significant regulatory change and the updating of legacy systems will continue to take a significant proportion of the sector's budget for Software and IT services. Companies are also looking increasingly to cloud services to reduce costs," stated TechMarketView's UK Financial Services Sector SITS Market Trends and Forecasts 2013 report.
Jon Milward, operations director of integrated solutions at Northdoor, which is an IT consultancy specialising in servicing the financial sector, said that there were various pressing regulations that would force some in the banking and insurance markets to react, but also agreed that there was a determination from customers to use technology to gain growth and efficiencies.
"Compliance is one of those things that firms have to do and its an essential not a nice to have and compliance has driven one side of the business. But when things are picking up then customers start looking for IT that is going to give them a competitive advantage," he said.
"As we slowly start to climb out of recession, we are seeing organisations investing more in their IT infrastructure in order to innovate and create competitive advantage. Organisations stand to lose out if they don't refresh their IT systems and invest.," he added.
Read more on Enterprise Resource Management (ERP) Services