Logicalis in new attempt to define SDN future
Managed service provider Logicalis is embarking on a bold attempt to define the future of software-defined networking (SDN), forming an internal team to ponder the big issues
Managed services and IT solutions provider Logicalis is to create a new internal team to explore the immediate and future impacts of software-defined networking (SDN) as it pertains to enterprise buyers, channel players and verticals.
Logicalis' attempt to seize the initiative around SDN brings together 100 services and technical specialists in 24 countries, to form a multi-disciplined team that will explore, analyse and report on the various business, tech and operational impacts of SDN.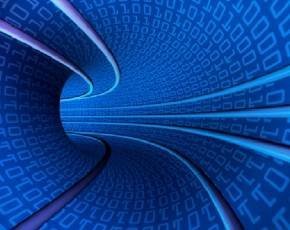 The team will cover three areas, Service Provider Networks, Cloud Solutions and Services, and Government Communications Networks, with the ultimate aim of making sure Logicalis customers get consistent, practical and relevant guidance wherever they may be located.
Broadly speaking SDN aims to improve provisioning, control and abstraction of network services from the underlying complexity of physical network infrastructures. Ultimately, if promises more efficiency, agility and precise resource management than traditional networking. It is currently of interest to a number of tech firms, including big names such as Cisco and Brocade.
Logicalis CTO Chris Gabriel said SDN was already top of the firm's list when evaluating new technologies.
"We think SDN has the potential to be more than simply a new way of controlling network resources; it can be a game changer, enabling service providers to develop a new range of service offerings, and allowing government and enterprise IT departments to think and act more like service providers to their own internal customers," he explained.
Learn more about SDN
Software-defined datacentre networking: think bare metal
Why should I care about software-defined networking?
SDN and the channel
"As with all emerging technologies, where the market hype precedes real solutions delivery, our role and commitment to our customers is to explore and explain the long-term tangible benefits and adoption challenges, and translate the potential into a definable reality that our customers can derive value from," he continued.
IDC associate VP Chris Barnard added: "SDN is clearly in its early stages but long term impacts are already starting to emerge in service providers that build and operate large networks and cloud environments.
"SDN will influence and impact the total network ecosystem, and Logicalis is right to be investing time and effort in exploring how its influence will affect customers," he added.
The team will make its first report in early 2014.