IDC points to the cloud for the backup market
More backup and recovery solutions will be delivered via the cloud as part of a wider platform sale according to IDC
The backup and recovery market is increasingly extending into the cloud and buyers are being encouraged to develop a platform approach and move away from a point product approach.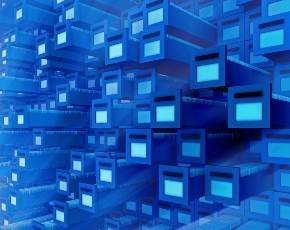 The latest analysis of the market across Western Europe from IDC paints a picture that includes numerous vendors that are offering particular strengths that users need to match to their own needs.
Carla Arend, research director, European Datacenter Software at IDC, said that in the top ten list there were some smaller firms that were included alongside some of the household names.
"Ultimately, each vendor has a unique set of strengths and weaknesses. It is very important for buyers to identify their particular requirements and match these with vendor capabilities. The most appropriate vendor is likely to vary significantly depending on the requirements," she said.
The anlyst house had some advice for users including moving away from point products, looking more at the cloud options, which were emerging in larger numbers and to consider adding data protection to a wider software-defined datacenter strategy.
Read more on Data Protection and Data Backup Services