Northamber makes seven-figure annual loss
Sheer scale of PC decline overwhelms distributor as long-standing chairman says Northamber's future path remains unclear
Veteran distie Northamber has conceded that the scale and speed of the decline in the PC market overwhelmed it during the past year or so, even as it redoubled its efforts to reduce its exposure to the market.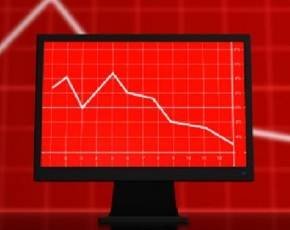 Writing in a statement marking the firm's full-year results to 30 June 2013, chairman David Phillips said that the direct effect of the acceleration in the downturn of PC demand on stock turns, prices and margins for PCs on Northamber's sales saw sales fall 23% year-on-year to £77.5m.
The resulting restructuring of Northamber's cost base, product focus and staffing saw last year's pre-tax profit of £37,000 completely wiped out, with pre-tax losses hitting £1.05m.
Phillips went on to stress that despite its headline financial woes, Northamber improved its overall liquidity, reduced debtor and creditor days, and produced a positive full-year cashflow of just under £2m.
Nevertheless, he continued, "the sector is in the throes of monumental changes and the future direction and product – software format is extremely difficult to forecast".
"The true role of the distributor is one of a wholesaler enabling the fulfilment of demand and wholly dependent on decisions made by vendors over which it has no control," he explained.
"The company's strategy is dependent on perceiving opportunities within the actions of major vendors and whose actions are at present unclear. Therefore I am unable to give a clear view on the immediate way forward for the company," he concluded.