Icahn withdraws from battle for Dell
Just days before a pivotal shareholder vote the main rival to Michael Dell's plans to take the vendor private have been halted
Michael Dell's plans to take the firm he founded private look like becoming a reality after his rival bidder Carl Icahn revealed he would not pursue efforts to wrestle control of the PC maker.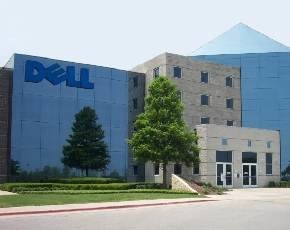 Icahn has been locked in a battle for the future of the vendor over the past few months and at one point came close enough to potentially scuppering the Michael Dell and Silver Lake offer that a shareholder vote was delayed.
But with the vote looming this week Icahn has prevented Michael Dell from suffering many more sleepless nights after writing an open letter to shareholders that continues to critise his rival's bid but revealed his intention to throw in the towel.
Icahn blamed a combination of factors for the decision to withdraw including the recent rise in the bid from Michael Dell and Silver Lake and the lack of support he got from lawmakers in his attempt to use legal means to block the plans to take the vendor private.
"We have therefore come to the conclusion that we will not pursue additional efforts to defeat the Michael Dell/Silver Lake proposal, although we still oppose it and will move to seek appraisal rights," he wrote.
"I realise that some stockholders will be disappointed that we do not fight on. However, over the last decade, mainly through "activism" we have enhanced stockholder value in many companies by billions of dollars. We did not accomplish this by waging battles that we thought we would lose. Michael Dell/Silver Lake waged a hard fought battle and according to Chancellor Strine, the actions by Dell were within the Delaware law. We therefore congratulate Michael Dell and I intend to call him to wish him good luck (he may need it)," he added.
He claimed credit for forcing Dell to up his bid and provide shareholders with more value but took a few final swipes not just at Dell, which he compared to a dictatorship, but also at the firm's board.
"The Dell board, like so many boards in this country, reminds me of Clark Gable's last words in Gone with the Wind, they simply 'don't give a damn'," he concluded.