Cyber Academy launches to bolster security skills
The government has given its backing to a cyber academy that is designed to increase the levels of security skills in the UK
IBM and Atos are just two of the firms that have signed up to support a Cyber Academy designed to help widen the skills base to protect the country against emerging threats.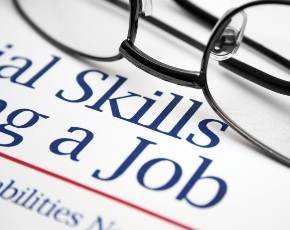 The academy, which has been launched by e-skills UK, has the backing of the government but is very much an employer-led organisation with Big Blue sitting alongside the likes if General Dynamics and the National Grid providing guidance and security-related content into the school and university curriculum.
The academy will also spearhead the rollout of degree-level apprenticeships in cyber security as it looks to encourage more young people to take careers in that area of the technology sector.
David Willetts, science minister, said that it made sense to work in partnership with employers as all businesses were facing growing risks to their data and intellectual property because of cyber attacks.
"The Government is committed to improving cyber security which is why the recent Spending Review included a further £210m investment in addition to the £650m already dedicated to the National Cyber Security Programme. The Cyber Academy will help develop the expertise the nation needs to tackle this important issue, and keep the UK ahead in the global race. In particular, we are excited to see the development of cyber security apprenticeships," he said.
Karen Price, CEO of e-skills UK, said that the need for fresh blood with cyber security skills was a pressing one with the prospect of a generational gap opening up unless more young people gained the right training.
"Our research shows the cyber security workforce is an ageing one, with only 7% of professionals under the age of 29. For the UK to retain its innovative edge in this fast-moving field, we need to do more to bring new talent into the industry and continue to upskill existing staff," she said.
Read more on Threat Management Solutions and Services