Paperless office still a pipe dream, OKI finds
OKI study claims customer attempts to cut down on printing waste are stymied by personal usage
The paperless office is little more than wishful thinking according to a survey from OKI Systems, a global printing business. The firm found that 92% of office workers print documents on a daily basis with nearly half printing more than 10 pages each day.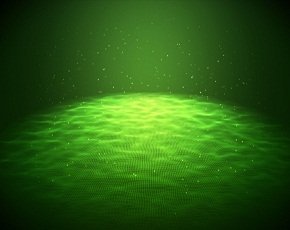 The survey canvassed over 2,000 people and essentially put a spike in the idea that the paperless office is just around the corner. That said, it also revealed that much of the printing is related to the need for hard copy evidence due to regulatory and compliance mandates.
However, 79% of respondents said they use office equipment to print personal documents with 9% saying they do this on a daily basis. People cited convenience and a lack of a printer at home for printing personal documents.
The survey also revealed that a significant number of people expect to connect to office printers from their smartphones or tablets. Of the 24% who said they bring their own devices into the office, 45% said they expect to hook up to the office printer.
OKI carried out the survey to illustrate the benefits of using its services. The company claims that companies can significantly cut paper and energy costs by developing a managed print strategy.
Graham Lowes, UK marketing director, OKI Systems, said: "We're not suggesting that companies enforce draconian rules to stop workers printing what they need. However, it's frustrating to see this wastage when, by taking expert advice from a managed document solutions provider, gaining control and adopting some straightforward measures, organisations can cut their printing costs by up to 30%."
It suggests that some of these measures can be simple such as double-sided printing as a default option and turning printers off at night. It further suggests that another strategy may involve replacing diverse and ageing printers with new multifunction devices that use less energy and enable paper-free flow such as scan or fax to email.