PC people ignore mobile at their peril
With Lenovo now shipping more mobile devices than PCs, Billy MacInnes argues that its 'PC Plus' tag may be about to become obsolete
There's been a bit of fuss in some quarters about the fact Lenovo sold more smartphones and tablets than PCs in its first quarter. On the one hand, it's understandable that people should find this information noteworthy, particularly when you factor in the news that, according to IDC, the Chinese vendor has just wrested the title of world's largest PC vendor from HP.
You might even say there's something perverse about the fact Lenovo has just become the recognised number one PC maker just as news emerges its PC shipments have been overtaken by sales of smartphones and tablets. On the other hand, you could argue this merely reflects the changing face of the IT industry with PCs in decline and mobile devices such as smartphones and tablets in the ascendency.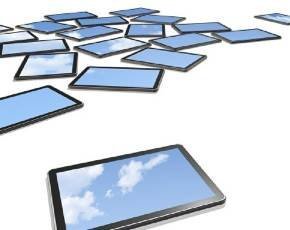 And the good news as far as Lenovo is concerned is it hasn't gained the top spot in the PC market while neglecting the explosive market in mobile devices. In fact, that makes its achievement in the PC market more impressive. In contrast to rivals in the PC market such as HP and Dell, Lenovo has made a strong showing in the mobile device market as well and is now, reportedly, the fourth largest smartphone supplier, although it's worth pointing out the company's strong position in the Chinese market is a significant advantage.
Commenting on the results, Lenovo CEO and chairman Yang Yuanqing talked of "transforming" the company "into a PC Plus company" (something which Apple has already achieved, of course, although it might be more accurately dubbed a Mac Plus company).
Contrast that with Dell which reported last week that second quarter profits had plunged 72%, while revenues had stayed flat. There was no mention of its PC business in the brief statement accompanying the results from Dell chief financial officer Brian Gladden. Instead he focused on "increasing customer interest in our end-to-end solutions offerings and continued growth in our Enterprise Solutions, Services and Software businesses".
In the summary of how its operations segments performed, Dell reported that desktop and thin client revenue had increased 1% (which is something) in its End User Computing unit, but mobility revenue had declined 10%. Given that mobility is where all the action is, that's hardly encouraging news. And it doesn't do much for confidence when Dell's largest operating division (accounting for around 60% of the company's overall revenue) reports a 71% decrease in operating income.
The current uncertainty over the company's future ownership and direction hardly helps matters. It's clear that whoever gains control has a lot of work to do.
Next week will bring news of how HP has fared in the most recent quarter. It should hopefully do better than the second quarter when desktop units were down 18% and HP suffered a 24% decline in notebook units. Commercial revenue was down 14% and consumer revenue fell by 29%. Of course, unlike Lenovo, HP isn't exactly striving to become a "PC Plus company" given that the majority of its business is already outside the PC market.
In any case, the whole "PC Plus" tag may well become obsolete in the future if companies routinely sell more mobile devices than PCs. When that happens, it might be more accurate to call them "Mobile Plus" companies instead.
---
Image credit: Thinkstock