Lenovo mobile device shipments overhaul PCs
Lenovo says it is now shipping more smartphones and tablets than PCs as its quarterly profits and sales both head in the right direction
Lenovo Group's first quarter results have shown a 10% increase in revenue year on year at $8.8bn (£5.6bn). The firm's pre tax income was up 16% to $215m and earnings grew 23% to $174 million for the same period.
The vendor's gross profit for the first fiscal quarter increased 14% year-over-year to $1.2 bn, with gross margin at 13.6%.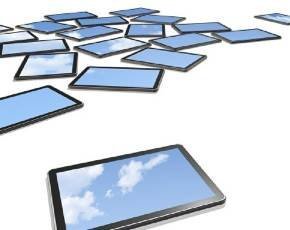 "Our strong performance in PC is fueled by balanced growth, through our consistent execution of the right strategy," commented Yang Yuanqing, chairman and CEO, Lenovo. "While driving profitable growth in our core PC business, we are rapidly transforming our company into a PC Plus company."
According to Gartner and IDC data Lenovo was named the world's largest PC vendor, recording its highest-ever quarterly market share of 16.7%, but for the first time its combined sales of mobile devices surpassed PC's for the first quarter in the company's history as it became the fourth largest smartphone supplier, growing 132%.
"The PC Plus market requires fast, efficient innovation as it moves quickly from premium products to mainstream ones and from mature market domination to emerging market hyper growth," Yuanging continued. "This kind of market plays to Lenovo's proven strengths. Lenovo is now better positioned than our competition to take advantage of these clear trends."
Lenovo's PC revenue in the EMEA region increased 18% in the first fiscal quarter year-over-year to $1.9bn, or 21% of Lenovo's worldwide revenue. The firm also recorded its highest-ever market share in the region of 13.2%, up 4.4 points year on year.
In fiscal quarter one Lenovo achieved number one PC position in ten countries in the region, including Germany, and also became number one in Eastern Europe for the first time.
Basic earnings per share for the first fiscal quarter was 1.67 US cents. Net cash reserves as of June 30, 2013, totaled $3.1bn.
---
Image credit: Thinkstock