Dell bagsies space on NDNA procurement framework
Dell has been approved on all three lots of the National Desktop and Notebook Agreement to supply higher education institutions across the UK
Dell has confirmed its approval under all three Lots of the National Desktop and Notebook Agreement (NDNA) framework to provide consortia affiliated universities and colleges with computing solutions for student learning and development.
"IT is fast becoming a vital component to educational institutions looking to gain a competitive edge as they seek to attract a greater number of high performing students," said Kenneth Harley, director of education at Dell UK. "To do this, the provision of a personalised learning experience supported by best-in-class, affordable IT is crucial."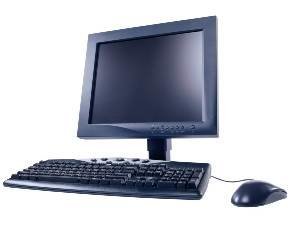 The NDNA is the main procurement route for end user devices into the Higher Education sector across England, Wales, Northern Ireland and Scotland. Dell is now certified in six National Framework Agreements for further education facilities and the Research Council in the UK.
Mike Kilner, Senior Contracts Manager for the London Universities Purchasing Consortium, one of six across the UK, explained:
"The tender process for a new supplier is often expensive and lengthy so the pre-tendered framework agreement offered by the NDNA is ideal for our needs."
"Framework agreements provide the best value for universities by offering them access to End User Computer solutions at a consistently competitive price and through a vastly simplified tender process," commented Harley.
Through the NDNA, Dell solutions are available to the members of the consortia under the three Lots: desktops, notebooks, and one-stop-shop services worth approximately £310 million over a potential 4 year timespan. Dell was awarded first place for the notebook Lot, allowing any member of the consortia to award Dell without the need for further competition.
"The NDNA allows Higher Education and Further Education Institutions to make sure that we consistently receive best value for every desktop, notebook or tablet we buy," continued Kilner. "Dell clearly demonstrated during the rigorous tender process that it provides a very positive experience as well as value for its customers."
Through the NDNA, higher education organisations can benefit from competitive and consistent pricing without the need for lengthy tender processes plus support, installation and post sales services.
Over the past four years, Dell has supplied more than 40% of the UK's universities with either a range of desktops and/or notebook devices.
---
Image credit: Ryan McVay