Surface sales still yet to take off
Details from Microsoft over the revenues from sales of its Surface tablet have revealed the product has yet to make much of a dent in the market
The adverts might have made it look like a winning product, the channel was finally given the chance to sell it to customers and it had a mighty brand behind it but the Microsoft Surface has not been a major success so far.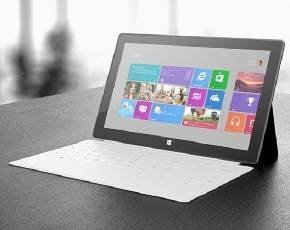 The revelation that only $853m was garnered through sales if its tablet in the fiscal year ended in June comes just days after it admitted that it was facing a $900m write down in costs associated with trying to get the product to fly off the shelves.
The plan had been for Microsoft to take a chunk out of the market share in the tablet market enjoyed by its Apple iOS and Android rivals but its revenues show how far it has so far fallen short.
In an SEC filing the vendor made it clear that the launch of a product did not automatically come with a guarantee of success and Surface had been one of those experiences.
"We will continue to invest in new software and hardware products, services, and technologies, such as the Microsoft-designed and manufactured Surface launched in October 2012. Investments in new technology are speculative. Commercial success depends on many factors, including innovativeness, developer support, and effective distribution and marketing," the firm stated in the filing.
"If customers do not perceive our latest offerings as providing significant new functionality or other value, they may reduce their purchases of new software products or upgrades, unfavorably impacting revenue. We may not achieve significant revenue from new product, service, and distribution channel investments for a number of years, if at all. Moreover, new products and services may not be profitable, and even if they are profitable, operating margins for some new products and businesses will not be as high as the margins we have experienced historically," it added.
At the start of the month, Microsoft decided that it would turn to the channel to help get more Surface sales in the business market, despite the product being launched last October, announcing a two-tier distribution and reseller programme to support a mobile devices programme.