Users struggling to get clarity in face of software audit wave
With three quarters of firms having faced at least one software audit in the last year many are still trying to deal with application management on an ad hoc and manual basis
UK firms are facing an ever growing number of software audits but many continue to fail to take action to put themselves into a position where they can handle a vendor knocking on the door asking to look at licenses.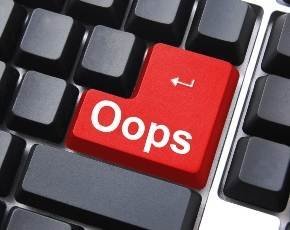 Even with 76% of those firms quizzed in research by 1E revealing they had gone through an audit this year, with 52% more than once and 17% getting through more than five in the last twelve months, many are taking an ad hoc approach to keeping an eye on their software licenses.
The research discovered that a third of firms were still using ad hoc and manual methods to keep an eye on software and just shy of half did not have any type of tool that could identify unused software.
In the defence of users the licensing landscape has become more complicated with virtualisation causing problems for many trying to work out what they need to pay for with Sumir Karayi, CEO of 1E, acknowledging that software license management was becoming harder.
"Getting application licensing right is hard enough in the physical world, but in a world of desktop and server virtualisation, organisations are faced with a whole new level of complexity. It's clear that organisations need to get a grip on what exactly they are using and have the ability to compare it to what they need from both an operational and compliance standpoint in order to remain efficient and competitive," he said.
"Software licensing represents a major cost, is an administrative burden and a hidden liability for many organisations, with this research clearly showing it is consuming far too much of the IT budget than is necessary. Software vendors are wise to the fact that organisations are struggling to get a handle on their software licensing, so today, it is no longer a question of if they will be audited, but when, and vendors are actively using the threat of these audits as sales opportunities," he added.