Poor presentation skills costing business
Casio research has revealed that poor presentation skills are costing deals
Resellers could be losing out on business because of poor presentation skills with many UK firms guilty of holding meetings that leave their audiences looking at their watches and thinking of other things.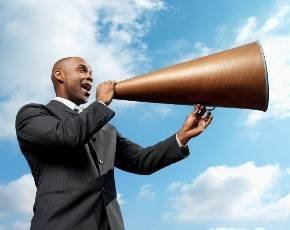 According to research from Casio around the art of presenting the verdict is that many firms are simply not up to the task when it comes to making a new business pitch presentation and are losing out on money as a result.
Various reasons are given for the poor state of affairs including a lack of training and the poor presentation skills some new starters have when they join a business, which leads to 60% of employees admitting to using email and text during a meeting.
More worrying for those resellers that need to brush up on their pitching skills is that 49% of those quizzed by Casio would walk away from a deal if they wee subjected to a poor presentation.
"Despite the fact that 76% of business people are required to make a presentation at least once a month, there remains a severe lack of investment in advancing our presentation skills," says Gemma Platt, UK marketing manager at Casio Projectors, "If presenters want to keep their audiences engaged, it's important that the UK's overall presentation abilities improve."
Read more on Sales and Customer Management