Microsoft finds that cloud equals confidence for SMEs
Those SMEs that have made the investment in cloud are more confident about their growth prospects in the future according to Microsoft research
Investing in the cloud apparently leads to more business confidence according to the findings of Microsoft backed research into the repercussions of using hosted technology in the SME sector.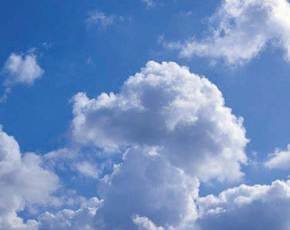 The survey, conducted by Ipos MORI quizzing small firms across Europe, found that a third of those that were using cloud were confident about their business prospects, a higher rate than those that had not yet moved to use the technology.
In the UK 19% of those SMEs using cloud were looking to invest in staff, invest in new technology or launch new products to achieve the ambition of gaining growth.
Director of SMB hosting and cloud services at Microsoft Peter King said that the market was polarising between those that had made the move to the cloud and those small firms yet to make the move.
"The SMB sector is becoming increasingly divided between those who have invested in cloud technology – the haves – and those who are yet to do so – the have nots. As these statistics show, these two groups differ in a number of ways, including their outlook and their plans for their businesses. In many cases cloud solutions have unburdened businesses making them more agile and able to respond quickly to changes to internal and external influences," he said.
He added that the survey also revealed that "younger more creative businesses are recognising the opportunity that cloud brings to market." and were moving more quickly than older rivals.