Corporate websites generating leads for SMEs
Internet specialist Fasthosts has revealed that SMEs are generating sales leads from their websites
A corporate website is seen by many SMEs as the main tool to attract growth with many gaining sales leads as a result of their online presence
and losing business as a result of the site being down.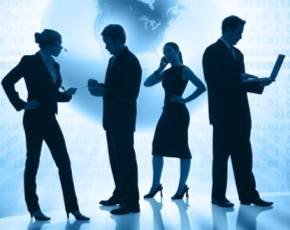 According to a survey of small businesses by Fasthosts the web site provided more sales leads than networking events and milking existing contacts, according to those business decision makers that were canvassed by the cloud specialist.
The survey also revealed that SMEs lost between £10,000 to £30,000 if the internet went down for a day and for a tenth of the market those costs would rise to as much as £50,000. Around 60% of small firms have experienced at least one day annually lost to downtime.
Simon Yeoman, general manager of Fasthosts, said that despite a lot of talk about how to get to customers it was interesting to see that the humble corporate website was still one of the best forms of outreach.
"Being online is absolutely crucial to business growth. From reaching new markets, geographically as well as demographically, to adding value to the products and services that they sell, SMBs are among the best at exploiting the resources they have available," he said.
"SMEs rarely have the resources of larger enterprises available to them, but simply being online and having a website is clearly the absolute basic necessity for getting off the ground," added Yeoman.
Credit: Jupiter Images