Dell board asks Icahn to show them the money
The latest twist in the ongoing battle for control of Dell has seen the PC maker's board ask questions of financing of bidder Carl Icahn
The battle for control of Dell continues to rumble on with the ball being thrown back into Carl Icahn's court after the PC maker's board asked him to prove that he could afford to fund his latest bid.
Icahn in conjunction with Southeastern Asset Management made an $21bn cash offer for Dell towards the end of last week as the investor piled on the pressure on Michael Dell, who has made an offer of $24.4bn.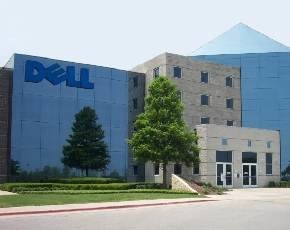 Billionaire investor Icahn has been an outspoken critic of the plans spearheaded by Michael Dell to take the company he founded private and is the only serious opposition left after the other bid from Blackstone was dropped last month.
Having ended last week by announcing the bid Icahn then went on US television pointing out there would be no board role for Michael Dell if his bid won and he questioned whether his opponent could actually get his hands on the funds.
But in the latest twist that same question has been asked of Icahn by Dell's board in a letter, with doubts being raised over just where the significant cash sum is going to come from.
"Please provide comprehensive information regarding the proposed financing for the transaction. We need to understand the terms of the debt financing, and contingencies available if cash on hand or stockholder rollovers are less than anticipated. We would also need to see drafts of forms of commitment papers (and any proposed bridge facility) so that we can assess the certainty of closing," stated the letter.
It also called for more clarification over just what the proposed structure of the firm would be if the acquisition proved to be successful: "Please identify the persons you would expect to form the senior management team of Dell following the transaction, and what role these persons would play in arranging the financing for the proposed transaction. Also, please provide us with a description of the strategy and operating plan you would expect this management team to implement."