Significant number of SMEs braced for growth
The latest SME finance monitor from BDRC Continental indicates that a decent number of expecting growth in the next 12 months
A decent number of SMEs are expecting to grow in the next year with East Anglia and the South West two areas which should be leading the way with most planning to expand without the help of banks.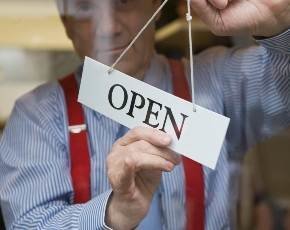 An insight into the SME credit world from the latest BDRC Continental SME Finance Monitor report indicates that 44% of SMEs are expecting growth but only 14% are looking to external sources of finance in the course of the next 12 months.
The report found that 23% of small firms had sought finance successfully over the last year but the vast majority are non-seekers happy to steer clear of getting entangled in overdraft and loan requests.
Those that did go looking for money were largely successful, with 73% of overdraft applications getting the green light, and 57% of those looking for loans were also given the thumbs up by lenders.
Shiona Davies, director at BDRC Continental, said that there were region differences in the success rates for credit applications but all businesses could benefit from producing regular accounts and avoiding credit issues including the use of unauthorized overdrafts.