Catbird flies into UK datacentre market
Incoming software-defined security specialist opens UK base, cosies up to VMware channel
Software-defined security vendor Catbird is opening up a European base and embarking on a hunt for resellers and distributors as it seeks to replicate the success it has seen in the US.
Named for a variety of songbird whose call resembles that of a cat, the company has been around since the turn of the century, but moved into virtualisation a little over five years ago after recognising a need to address security in virtualised deployments in a different way to physical ones, according to VP of product marketing Tamar Newberger.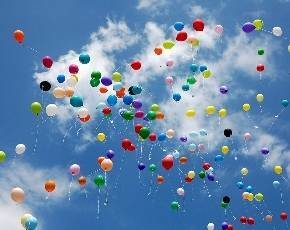 Since then it has been quietly building up its business in the US – winning several awards along the way – and is now turning its eyes to Europe in response to growing multinational demand.
Speaking to MicroScope, Newberger said that customers deploying software-defined datacentres – characterised by increased transience and mobility among other things – massively changed their security and compliance needs, and hit out at rivals who did not recognise that.
"[A lot of] people still take all the network traffic, route it out of the virtual environment onto existing security appliances, and the business case for virtualisation loses its lustre if you do that," she said.
She claimed the company was currently the only player offering fully-defined software security that was architected for virtualisation from the get go, and predicted that more traditional security outfits would soon begin to move in that direction.
Marking its European launch, Catbird has introduced version 5.5 of its vSecurity solution, which contains a raft of new features designed to more effectively protect virtualised datacentre environments.
It has also hired Pedro Beitra, former CEO at videoconferencing firm VMCi and senior business development director at Citrix, to head up the European wing of the business.
"Our stated objective is to replicate the success Catbird has had in the US, partnering with leaders in this market," said Beitra. "There will be a big focus on VMware channel partners, we are looking for those that do VMware but at the same time have a good security, compliance piece."
Beitra added that although the UK would be served through a one tier channel for now, the firm had ambitions to seek out value-added distribution partners in the near future.