KPMG warns Big Data benefits eluding most customers
There are very few firms that have really got their big data systems lined up to deliver valuable information according to KPMG
Big data is still failing to deliver for most firms as the majority fail to ensure that their data mining capabilities will deliver the information they need to gain useful insights into how operations are running.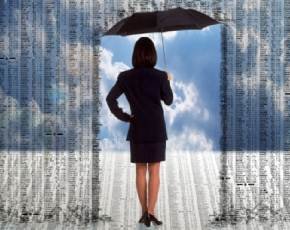 Not only has there been recent research from Gartner that indicates just 10% of firms are really doing big data well but now KPMG has added its voice to those expressing fears over widespread confusion is denying more businesses the chance to get the benefits out of data mining twinned with decent intelligence tools.
"In truth knowledge does not always equal power; collecting information for its own sake increases the risk of organisations drowning under a sea of information. The real test of a healthy analytics capability is whether it keeps an organisation focused. In other words, in the current environment - where cash-flow is tight – only if data analytics highlights what products and services need to be stopped or improved to delight customers and consumers, is it doing a good job," said Eddie Short, partner at KPMG.

"Three years ago, some commentators suggested that data would become the new currency of business, almost on a par with capital and labour. Since then, information has clearly moved to the core of most organisations, but questions remain about how to extract real value because the journey from traditional business analytics to business enabler requires organisations to fundamentally rethink how they collect, analyse, distribute and monitor their data," he added.
Short concluded pointing out that he expected those firms that took steps and had mastered their data in the next three years to be the ones, "who will win the day".
Read more on Enterprise Storage Management