End of the line for Magirus CEO von Kuenheim
Outgoing CEO praised for promoting an innovative vision of the distribution industry during 25 years in charge
Magirus CEO Fabian von Kuenheim is stepping down from the post six months after the firm he has helmed for a quarter of a century was acquired by Avnet.
The October 2012 acquisition saw the half-billion dollar distie become part of Avnet Technology Solutions as the latter sought to tip the scales in favour of datacentres and cloud technologies.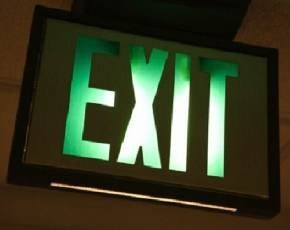 Having played a key role in the transition and integration von Kuenheim has chosen to step aside to have a bash at some new entrepreneurial challenges, but will still be hanging round the office in an advisory capacity until September.
"On 31 March 2013 to the day, it was 25 years since I dedicated myself to the successful development and leadership of Magirus," said von Kuenheim.
"This was only possible due to the huge support of those within the company in tandem with our customers, partners, vendors and shareholders," he continued.
"My special thanks go to our brilliant employees, all of whom, created and embodied our culture, team spirit, ingenuity and understanding of the different nuances of the EMEA market."
Avnet CEO Rick Hamada paid his own tribute to a long-term personal friend, saying: "[Fabian] always maintained the company's position to be in touch with the pulse of the market, and he actively promoted a proud culture and philosophy around the vision of being a truly innovative service provider.
"His lasting contributions will ensure that this excellent foundation of the Magirus Group will continue to impact our industry as part of the bright future for Avnet."
ATS EMEA president Graeme Watt added his thanks, saying the integration of Magirus was going according to plan and, currently, meeting all the agreed goals.
Von Kuenheim becomes the second high-profile Magirus employee to cash in their chips in recent weeks, following the departure of well-regarded UK MD Denise Bryant.
---
Image credit: Jupiterimages