Camwood survey adds to Windows XP migration worries
Research conducted by Camwood to mark one year before Microsoft powers down Windows XP for good has shown more concerning trends among customers
One year today Microsoft will cease support of Windows XP and as reported by MicroScope on Friday evidence continues to mount that businesses simply aren't prepared.
New research from Camwood questioned 250 CIOs CTOs, It Directors and IT managers across large enterprises of over 2,000 staff and shows that less than half the organisations questioned have started migration away from the operating system despite Microsoft's advice that an 18 to 30 month window is preferable for successful transition away from XP.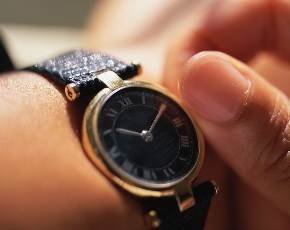 "The message that Microsoft is switching off the lights for Windows XP is being received loud and clear by the IT community but it would appear that businesses don't understand the perils of remaining on XP after 8 April, 2014," commented Adrian Foxall, CEO at Camwood.
Nearly a quarter of respondents cited the business as the main barrier to migration while another 21% blamed a lack of confidence in the process and 17% lacked funds.
Foxall continued: "In these tough economic times, it is not surprising that business leaders do not want to invest a substantial amount of money in something that essentially isn't broken, as is the case with Windows XP today."
The most worrying statistic is that 20% aim to continue on Windows XP putting their business at risk of cyber attack and security breaches after 8 April 2014 when free security patching ends.
"With an estimated 40% of business desktops still running Windows XP and with the clock ticking, IT and the board need to join forces and work together to migrate to a new OS that will support their organisation now and into the future," said Foxall, "Failure to do so will put their company in jeopardy."
Camwood found that 42% of companies have started migration, with 36% of those at the 75% completed stage. More than half said they were more than 50% migrated, meaning they are on track for the deadline.
However many who have started the process have found issues with the transition not merely confined to the expense, with 27% blaming hardware issues, and 22% finding issues with both Internet Explorer 6 and Microsoft Office Data.
"The key piece of advice that I can give to organisations now, regardless of their migration stage," concluded Adrian, "is that there's no need to throw vast amounts of money at solving the problem. Time is extremely limited, and this approach tends to run into problems when you're at the '999' stage. It's important at this stage that businesses seek out help from migration experts that can help you plan, manage and migrate quickly and efficiently."