Gartner paints bleak picture for desktops
Those hoping that the decline of the desktop was a temporary blip caused by economic conditions will find Gartner's analysis of the market uncomfortable reading
The days of PC refreshes appear to be over in the consumer market with users embracing tablets and other portable devices instead of investing in keeping their desktop technology at the cutting edge.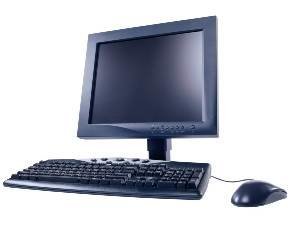 According to Gartner shipments of PCs, tablets and mobile phones will hit 2.4bn units by the end of this year globally but the traditional desktop market is expected to suffer a 7.6% decline as the preference will be for alternative devices.
If shipments hit 2.4bn that will be a 9% increase on last year and the analyst house expects that trend to continue with units predicted to grow to 2.9bn by 2017. But the prospects for the traditional PC are looking bleak as tablets and smart phones become the form factors of choice.
"While there will be some individuals who retain both a personal PC and a tablet, especially those who use either or both for work and play, most will be satisfied with the experience they get from a tablet as their main computing device," said Carolina Milanesi, research vice president at Gartner.
"As consumers shift shift their time away from their PC to tablets and smartphones, they will no longer see their PC as a device that they need to replace on a regular basis," she added.
Gartner was blunt in highlighting that the 7.6% decline in PC shipments was not a temporary situation caused by economic conditions but was a result of a long-term change in user behaviour. Traditional PC vendors should find some respite in the ultrabook market, which Gartner is expecting to offset the decline over the rest of this year.
Picture credit: Ryan McVay