Government highlights need to boost skills
The government has released details of its approach to reducing the skills gap with vocational training and apprenticeships key planks of its strategy
The government has called for more vocational education and greater use of apprenticeships to try and make sure that the right quality of skilled staff are coming through the schools system into the labour market.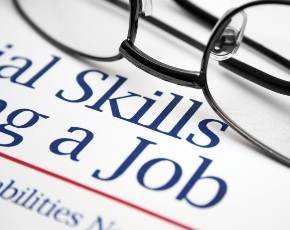 The Department for Business Innovation & Skills has produced the Rigour and Responsiveness in Skills document outlining how it intends to increase the skill levels in the population as well as spelling out the dangers if it doesn't take steps.
With the emerging countries including China and India outstripping the UK in terms of IT graduates the pressure is on to try to counter that with the government's report quoting data that forecasts those two countries accounting for 40% of university graduates by 2020.
Moves to highlight the skills issue were welcomed by the CBI, which is backing the government plans to work more closely with business to make sure the right skills are being developed.
"The UK needs a skills system that will properly equip our workforce to compete globally and support long-term growth. The Government's skills strategy identifies that this requires a demand-led system, with businesses squarely in the driving seat," said Neil Carberry, CBI director for employment and skills policy.
"The challenge now is to successfully hand over control to employers to refocus training on industry needs and getting people into jobs and good careers - this will require a shake-up of the funding system," he added.
Matthew Hancock, MP and minister for skills, said that it had taken steps to put vocational courses on a level with academic ones and there was a healthy appetitie from industry to work with apprentices.