Westcon focus of parental concern as Datatec downgrades again
Datatec is down-in-the-dumps over Westcon's performance and is preparing to pull the distributor out of some markets altogether
Datatec has downgraded its full-year revenue and profit forecasts again as a result of weak performance at Westcon.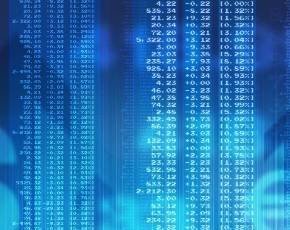 The South Africa-based ICT group first flagged its concerns over the state of the networking and security distie in December 2012, revealing Westcon's trading was slower than expected due to economic headwinds in Europe while in the US, the impact of Hurricane Sandy and a slowdown in federal government spending did not help matters.
In January it confirmed that its year-end figures would come in substantially below expectations as a result of this, and hinted that a restructure may be on the cards.
Today's announcement provided the first concrete hint that the auditors have been putting in some overtime, as Datatec revealed that following a review at Westcon's Indian operation it has decided to ditch the business, and has opened up discussions with relevant local partners. To date, the investment is not significant to the group, Datatec said.
Elsewhere, Logicalis – which acquired significant chunks of 2e2's business recently – continues to perform slightly above plan. However it was not good enough to stop Datatec from cutting its forecasts, which were last updated in January.
Full year-sales for the 12 months to 28 February are now expected to come in at around $5.25bn (£3.47bn), down from $5.4bn in January and $5.8bn in December. Profit after tax will be somewhere between $83m and $88m, compared to previous forecasts of $80m to $90m.
The final report is due in mid-May.