Six Degrees warns against cloud confusion
Channel cloud providers are causing confusion by using too much jargon and not providing enough education according to the results of research from the Six Degrees Group
A number of those selling cloud are being their own worst enemies putting customers off with a combination of using too much jargon as well as failing to help users get past making mistakes about hosted services.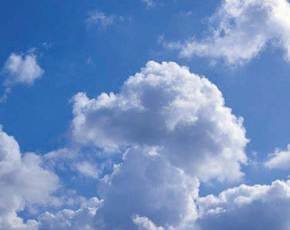 Research from Six Degrees Group has indicated that 83% of IT decision makers think service providers could do more to demystify the cloud but in addition many think that the jargon is too confusing.
There is also widespread confusion among customers over what exactly some cloud terms mean with 22% even going as far as viewing Platform-as-a-Service (PaaS) as something to do with railway management.
The amount of education that is still required in the market remains high with 15% of customers believing cloud computing referred to a new free internet service and 12% expecting Infrastructure as a Service (IaaS) to relate to road-building technology.
Some of the words that are causing confusion include cloud as well as big data, virtualisation, clustering and platform, with many customers pointing out it is easier to talk to laywers and bankers than cope with the IT jargon that is being thrown at them.
Campbell Williams, group strategy director at Six Degrees Group, said that more had to be done by the channel to reduce the levels of confusion that customers were struggling with.
"Lawyers, bankers and politicians aren't the most popular bunch right now, but IT people are worse than them all put together, when it comes to causing confusion. It's not just people on the street that think this, the results show that even IT workers themselves think the same! It would be funny if it wasn't so serious," he said.
"Cloud computing has the potential to transform UK businesses but the benefits are being lost in a wash of vendor waffle and service provider in-fighting," he added.
---
Image credit: Digital Vision