HP out of intensive care but more struggles ahead
Meg Whitman has said that HP is showing signs of improvement as its lengthy turnaround process continues
The emergency actions taken in the past 12 months to stabilise and shore up HP's creaking foundations are beginning to pay off, according to CEO Meg Whitman.
Speaking on an analyst conference call marking its first quarter results, Whitman said: "If I had to characterise it, I would say the patient showed some improvement.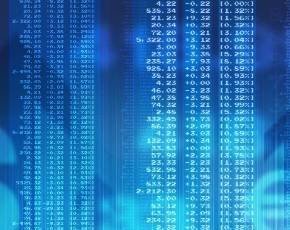 "Since announcing our turnaround plans we've done what we said we would do," said Whitman. "We have to find a clear strategy for the business, we've made significant progress in bringing our costs in line with revenues and, most importantly, we've exceeded the financial performance we said we would deliver."
She continued: "While the results in the first quarter were not where we want them to be, we did better than expected."
However, Whitman cautioned: "HP's turnaround will not be linear and our primary focus is to deliver on our outlook for the full year. That means continuing to implement critical programmes to strengthen our balance sheet, optimise our supply chain, feed innovation into commercialisation and demonstrate our product leadership across our markets."
The headline quarterly figures were indeed not as bad as they have been in the recent past, with sales down 6% year-on-year to $28.4bn (£18.6bn) and net profit down 16% over the year-ago quarter to $1.2bn, and Whitman and her cohorts were particularly cheered by vastly improved cashflow, which more than doubled to $2.6bn.
Broken out by business group, Personal Systems saw sales drop 8% year-on-year with operating margins of 2.7%. Commercial sales were down 4% and consumer, 13%. Total units shipped fell 5%, with the decline more marked on notebooks.
In Printing, sales dropped 5%, but predictably margins were much stronger at 16.1%. Hardware units were down 11%, with commercial dropping 6% and consumer 13%.
Enterprise Group sales declined 4%, with Business Critical Systems again the black sheep of HP's enterprise family, down 24%. ISS revenues were down 3%, Storage down 13% and Technology Services 1%. Once again, Networking proved its immense value to HP, growing sales 4%.
Enterprise Services sales dropped 7%, with Application and Business Services revenues down 9% and IT Outsourcing down 6%.
HP Software revenues were down 2% with margins at 17%. Support sales grew 11%, somewhat mitigating the impact of declining licence sales and services.
Finally, HP's Financial Services division grew 1% compared to Q1 2012. A slight increase in net portfolio assets was offset by a 25% fall in financing volume.
---
Conference call credit: SeekingAlpha.com