SMEs lagging behind enterprises on mobility adoption
A picture of a split response to mobility between enterprises and SMEs has emerged from the latest Symantec State of Mobility global report
A gap is opening up between the enterprise and SME markets in their responses to mobility with smaller firms less likely to feel positive about allowing staff to use their own devices.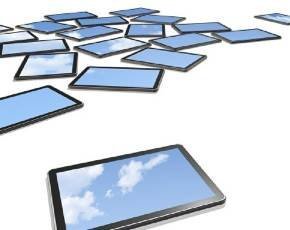 The split, which Symantec has dubbed a clash between innovators and traditionalists in its State of Mobility report, will force resellers to take a different approach depending on customer size.
The global study by the security player found that when asked about the benefits versus the risks of BYOD around half of enterprises felt it was with only 41% of SMEs feeling positive about mobility.
The difference between customer segments also emerged when users were asked about policies on devices that could be used for business purposes with half of enterprises having introduced measures, compared to just 37% of SMEs.
The vendor concluded its report warning that although there were different responses to allowing a greater number of devices into the work environment an ostrich like stance would not be a wise step.
"Being cautious about mobility is okay. Being resistant is not. Start embracing it," stated the State of Mobility report.
"The more conservative businesses are adopting mobility less, resulting in fewer problems but far fewer benefits. Meanwhile, the innovators are forging ahead and enjoying significant business advantages from their mobility deployments, with just a few hiccups," the report added.