Business confidence shows signs of returning
UK businesses are more confident about the year ahead and are making investments and seeing cash flow improve according to the latest British Chambers of Commerce survey
Business confidence in the UK is rising with many firms expecting the economic outlook to improve over the course of this year.
The latest quarterly economic survey from the British Chambers of Commerce (BCC) show that confidence rose in the fourth quarter, even if it remains weak compared to the pre-recession years.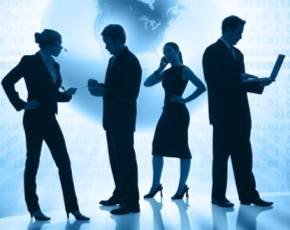 Although weaker than historically expected there was also improvements in the last three months of 2012 in investment levels and cash flow balances in both the manufacturing and services sectors.
"Although the improvements we have seen are slight, it is progress nonetheless, and highlights the determination and ability of the businesses we have here in the UK. Despite rising business confidence that the outlook will improve, it is clear that economic growth remains weak and that nurturing it must be a top priority," said John Longworth, director general of the BCC.
"The UK economy will continue to face major obstacles as we head into 2013, and every effort must be made to kick-start growth. Politicians can make a difference to our economic success, as they have the power to deliver bold and imaginative measures that will drive growth. The question is whether they have the guts to do it," he added.
He added that there was still more the government could do to drive a long-term growth plan for UK plc as firms looked for guidance coming out of the recession.