Late payers face being named and shamed
The government is continuing to stress that it still hopes its prompt payment code will get the backing of large companies
The government is putting more pressure on large companies to pay smaller suppliers promptly with a threat to name and shame those that do not comply with proposed changes to supplier payment rules.
Michael Fallon, the business and enterprise minister, has written to 350 of the top FTSE companies to ask them to sign up to a prompt payment code to help those small businesses that are waiting for months to get hold of the money they are owed.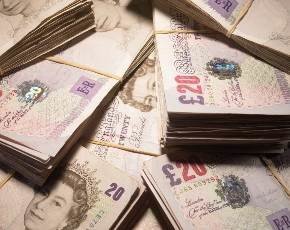 The subject of prompt payments is a continual bug bear for SMEs that are struggling with cash flow and is often a subject raised by the Forum of Small Businesses (FSB) and the Forum of Private Business as an area the government needs to do more.
Fallon first contacted large companies in November but over the weekend stressed that he wants to get tough with those that leave small suppliers waiting for cash and is prepared to name and shame those that don't sign up to the voluntary code.
The government has quoted research from Bacs which shows that UK SMEs are having to wait on average 41 days longer than the payment terms stated on their invoices to get paid.
"Prompt payment is critical to the cash flow of every business, and especially to smaller businesses within the supply chain. But it is not just the timeliness of payment, though fast payment is always welcome, but rather the certainty of getting paid that is really important, and enables businesses to plan both for their short and longer term futures," stated Fallon.
According to the FSB 73% of small firms have experienced late payment within the last year and the lobby group has been calling for more action to address a situation it describes as both commercially and ethically wrong.