C2000 looks for services growth
Computer 2000 is looking to grow the bespoke services it can offer vendors and resellers to take advantage of the logistics and support capabilities it has developed
Computer 2000 is looking to grow the revenues it can get from the services it can offer vendors and customers exploiting its slick logistics set-up.
The distributor has invested in its warehousing and advantage services and is looking to increase the bespoke help it can offer over the next 12 months.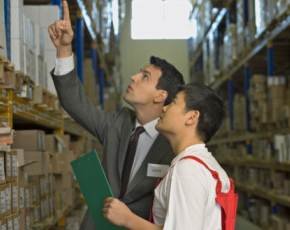 Some of the features it will offer is doing all the configuration, loading discs and stress testing products before they get shipped out to the customer.
"A value added distributor is a recession friendly business we can offer vendors or resellers efficiencies," said C2000 UK and Ireland managing director Peter Hubbard.
At the same time as increasing the services support it can deliver Hubbard said that it was now operating with a credit line worth just shy of £1.2bn, that resellers could take advantage of.
He said that it had also started working with 1,700 new customers that were new traders with the distributor in the last year.
Read more on Sales and Customer Management