Euro print resellers form new MSP gang
Six European managed print services resellers, including Brits M2, have teamed up to target midmarket and enterprise clients with multinational requirements
Six European managed print services resellers have teamed up to target midmarket and enterprise clients with multinational requirements.
Among the signatories to the new Independent Managed Print Services Global Alliance (IMPSGA) is M2, which recently opened its fourth UK office targeting regional business in the East Midlands and Yorkshire.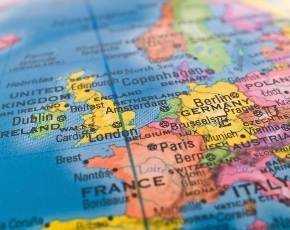 The other members of the alliance have been named as Dublin-based Ergo, Nuremburg-based MR Daten Technick, Madrid-based Pulsar Technologies, Prague-based Print Partners and Paris-based Rio Managed Services.
Citing recent Quocirca research, the sextet claim that only 31% of enterprises and 15% of midmarket firms prefer OEM-delivered MPS solutions, suggesting that a strong preference exists for independent providers to address the market.
The alliance members - who currently have around 105,000 devices from 12 brands in harness across Europe - hope to stand out from the crowd by providing more freedom of choice for customers that has not been available across EU borders before now.
They will be meeting regularly to review and share best practice and provide clarity to end-users over what an MSP actually does; M2 CEO John Taylor said that the values of managed print services had "become unclear" in recent years.
"[There are] a wide range of meanings across the OEM and independent channels. This partnership has been brought together to redefine the core values and drive best practice, service excellence and agnostic solutions," he explained.
It is hoped that the IMPSGA will continue to add new members in other European territories in the coming months, although as the founders have said that each firm will have exclusive rights within its home country, it looks unlikely that any other British firms will be invited to join.
Read more on Managed Print Services