PC sales continue to tumble across Europe
PC sales across Western Europe fell by 10% in the first couple of months in the third quarter as economic conditions and a preference for more mobile options took their toll on volumes shipped through distribution
PC sales across Europe continue to decline as the ongoing fragile economic conditions take their toll and users look for more flexible hardware options.
The latest figures from Context, which gathers its figures directly from distribution, indicated that across Western Europe business desktop sales dropped by 10.3% during the first couple of months of the third quarter.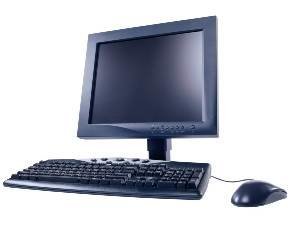 The UK fared the best with just a 3.4% decline but other countries saw much greater declines with 16.2% in Spain, 18.6% in Italy and 7.5% down in Germany.
"The decline in desktop PC sales is not just driven by an overall economic situation but by the mobility needs of businesses professionals", said Nausica Rosina, PC analyst at Context.
"Notebooks now have the same power as most desktop while other portable devices such as smartphones and tablets continue to offer enterprise users more personalized features via app eco-systems," she added.
Despite the difficult performance in Q3 there are some hopes in the industry that Windows 8 could breathe some life into the final couple of months this year.
"HP has added four new all-in-one PCs with Windows 8 to its portfolio", notes Rosina. "All-in-ones take up less space than desktop PCs, are stylish, have come down significantly in price over time and should continue to drive touchscreen adoption in business – an element which will be at the core of Microsoft's upcoming Windows 8."
_________________________________________________________________________
Picture credit: Ryan McVay