Cloud growth a wake up for the channel
Recent figures showing strong growth in adoption of hosted applications and services in recent months should spur reseller activity in this area
The channel faces losing out on cloud revenues unless it starts to make moves to ensure it has the ability to sell hosted applications and services as evidence mounts that the market is steadily growing.
Despite Gartner placing cloud in the trough of disillusionment earlier this summer the latest research from the Cloud Industry Forum, released at the start of the this week, indicated that in the last nine months customers have started to adopt the technology in ever greater numbers.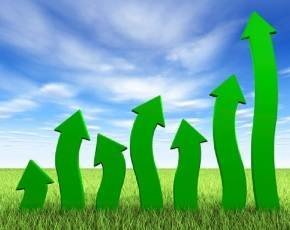 As a result those resellers that continue to treat cloud as an optional investment could face losing out on what CIF has described as a technology becoming 'mainstream'.
A warning has been sounded by cloud specialist Rise's product and IT services director James Henigan, who argues that the CIF research makes some important points about the state of the market, with approximately 75 per cent of UK business expecting to use at least one Cloud service by 2013.
"The research issued by CIF focused on the end user, particularly SMBs, therefore it's not surprising that we are seeing organisations embrace Cloud. This will continue to grow as education and awareness increases and adopters continue to recognise the inherent benefits that can be achieved through implementing a Cloud solution within their business," he said.
He added that a lot of times the decision by the reseller to sell cloud was because the customer had forced them to get involved and there was still not as much proactive steps being taken.
"We are seeing that despite an increase in businesses embracing the Cloud, a lot of channel firms are still relying on out-dated business plans and models, with reluctance towards subscription based services which are enabled by Cloud technology," he added.
The consequences of slow movement Henigan warned could be significant leaving those that are too slow behind the adoption curve and losing out to competitors.