Western Digital urges VARs to sell beyond HDD price, capacity
Western Digital is promising to address some of the channel's frustrations around being able to effectively market HDD technology.
Hard drive storage specialist Western Digital (WD) has extended its revamped myWD worldwide partner programme to the UK, promising to address some of the channel's frustrations around being able to effectively market its technology.
WD senior sales director Ian Keene told MicroScope the vendor had some very good messaging around, for example, performance and energy consumption but felt "the message gets diluted and lost and the channel just ends up selling a drive on capacity and price."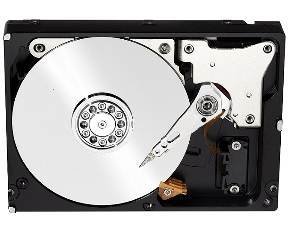 The myWD programme will see the vendor come into much closer day-to-day contact with its resellers through a new information centre, WDdirect in a major push to try to help end-user customers select product based on their specific needs.
Keene stressed, however, that this did not mean WD was attempting to elbow its distributors out of the picture.
"We have close to 350 SKUs that a distribution sales guy can sell, which is a lot to keep track of, so if we can influence the reseller's decision-making process then I believe it's actually better for the distributor," he said.
The programme will also features points-based rewards, new marketing tools, plus extra benefits and promotions for members
The extension of myWD to EMEA shores, following its launch earlier this year in the US, coincides with the launch of a range of SATA hard drives pitched specifically at the home and small office (one to five bay) NAS system market.
Dubbed WD Red, the drives, which ship in 3.5 inch 1, 2 and 3 TB capacities, sit alongside its existing Blue, Green and Black lines, and includes WD's own NASware firmware technology, designed to improve reliability and performance and reduce downtime. It also features enhanced balance control technology and comes with a dedicated customer support line and a three-year limited warranty.
Keene said the introduction of the Red lines would provide a new option for end-users who might otherwise be tempted to use unsuitable desktop or high-end server drives in their NAS systems.