Five minute interview: Saul Matthews, Micron
MicroScope puts its famed Five Minute Interview questions to Saul Matthews from Micron, which has just signed a distribution agreement with Ingram Micro. Tell us what you do for a living.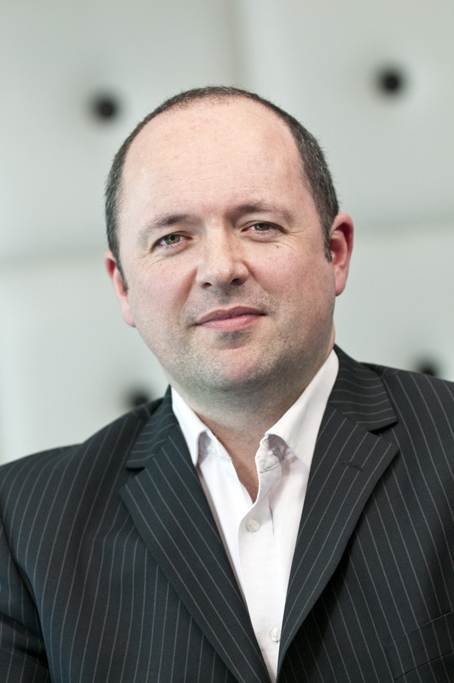 MicroScope puts its famed Five Minute Interview questions to Saul Matthews from Micron, which has just signed a distribution agreement with Ingram Micro.
Tell us what you do for a living.
I am the worldwide marketing director for the consumer business division of Micron, looking after our Crucial, Lexar, Kodak brands.
Why are you the right person for this job?
I have made enough mistakes over enough years to merit the position!
What gets you up in the morning?
A loud alarm and caffeine.
Who helped you get to where you are today?
First prize for that has to go to my wife - there is no way I could have been who and where I am today without her. From an industry perspective the two most positive influences have been Paul Clark at Plantronics and Leslie Adams at Lexar - easily the best bosses and mentors I've ever met.
What is the best or worst business advice you have received and from whom?
Many years back a colleague told me that the economic theory of supply and demand actually works - you have products, people want them and buy them and the market clears. Unfortunately the model fails in real life because it's full of people and their agendas. I have kept that in mind every time I have to work with someone who is standing in the way of common sense.
What advice would you give to someone starting out today in IT?
Being right doesn't matter - being effective does.
What's running on your smartphone?
Too many to name but Zombie Dash and Fruit Ninja are the most recently used!
What does the next five years hold for the channel?
Datacenter and cloud growth is creating opportunity for SSD and high performance DRAM sales - anyone selling the green /lower power story as well as the right pre- and post- sale services will add appreciable value and stay immune from the inexorable rise of ecommerce.
Tell us something most people do not know about you
I found out I was allergic to red wine - this is a big deal.
What goal do you have to achieve before you die, and why?
Happiness - my own, but also my family's.
What is the best book you've ever read?
There are too many to get down to one - I reckon Voltaire's Candide, or for something more contemporary, Mystery Man by Colin Bateman.
And the worst film you've ever seen?
Apart from big list of films we have had to sit through with our kids, which were dreadful beyond words, it has to be Star Wars Episode 1 - what an offence to my happy childhood memories of the originals!
What would be your Desert Island MP3s?
Midnight Rambler by the Stones, Mahler's 5th Symphony, anything by the Red Hot Chili Peppers and Concert by the Set by Erroll Garner
What temptation can you not resist?
Red wine - see my previous answer though!
What was your first car and how does it compare with what you drive now?
My Alfa 33 Cloverleaf - a car which never behaved the same one day to the next - Absolutely awful reliability and comfort, but WOW what a drive. I miss that thrill when I am driving my Royal Barge of a Merc today.
Who would you least like to be stuck in a lift with? Why, what did they do?
Philip - you know who you are.
If you could be any animal for a day, what would you be and why?
A soaring bird - because it must feel amazing to fly.
If you could represent Great Britain (or your home country) at one event in the 2012 Olympics, which would you choose and why?
Being as far away from Stratford as possible for two weeks with my family this summer.
If you were facing awesome peril and impossible odds, which real or fictional person would you most want on your side and why?
My first thought is Wolverine from X-Men because nobody seems to be able to kill him.
And finally, a grizzly bear and a silverback gorilla are getting ready for a no-holds-barred rumble. Who is your money on and why?
I am betting on the silverback because they are FAST as well as very strong. Speed trumps all else these days, doesn't it?