Buoyant first quarter builds channel optimism
Opinion is divided over whether or not the recession is over, but the outlook for 2010 is positive overall, writes Steve Moyes.

Download this free guide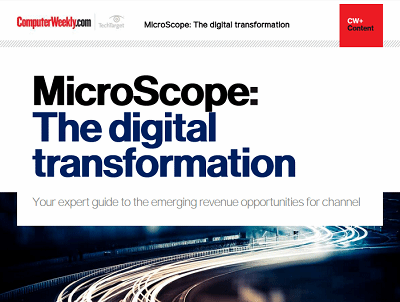 Emerging revenue opportunities for the channel with digital transformation
Digital transformation is a phrase that means many things to many people but for it to have any real relevance to the channel then it needs to mean a chance to make money. This guide will share some of the recent developments in the channel and the latest thoughts about the issue.
Opinion is divided over whether or not the recession is over, but the outlook for 2010 is positive overall, writes Steve Moyes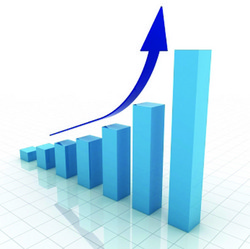 The first quarter of 2010 has come to a close and the question on everyone's lips is whether or not, with three months' trading under our belts, it is safe to use the 'R' word and talk of recovery.

MicroScope asked those at the coalface what the past three months have been like and what sort of trends they feel are already starting to emerge this year.

Walter Scott, CEO, GFI Software

The first quarter of 2010 proved to be a good one. It seems that in the majority of markets the worst of the recession is behind us.

Our software is generally licensed by user and we are seeing new add-on user sales, which leads me to believe businesses are hiring again.

We still need to plan for the strengthening of the US dollar that we have seen of late. Our North American market is up on 2009, Eastern Europe is coming on strong, and Italy is off to its best start ever.

Jason O'Donahue, CEO, Acronis

When we entered the global downturn in October 2008, Acronis did not know what to expect, so we reduced costs to weather the storm. Around March 2009, however, we started to realise that the world was not coming to an end and demand for our back-up and recovery software was holding pretty stable.

We turned the knobs of the business towards growth and have been investing ever since. In particular, we have been investing aggressively in R&D, which has helped us drive significant incremental demand. We have also continued to invest in geographic expansion and are further investing in marketing.

As a consequence of these investments, our December 2009 results were a full 70% above where we were in April 2009, and the fourth quarter 2009 was our best ever.

Phil Jones, CTO, Shoden Data Systems UK

We do not see a return to the same levels of IT spending pre-2007 because IT managers are being asked to cut budgets in 2010-2011.

However, technologies that combine real cost savings with improving service levels will succeed. We are focusing on de-duplication and dynamic tiering of storage."

Mike Burkitt, co-founder and technical director, Launchpad Europe

The first quarter of 2010 has been an encouraging one in IT security and data storage, the two sectors in which we are most active. However, it would be premature to say the worst is behind us.

Security and storage are often the most resilient of the technology sectors for a number of reasons, and this quarter there was especially strong public sector demand due to an end of financial year "use it or lose it" ethos. We will need to see another strong quarter to be confident that technology investments are on the rise again.

I am looking forward to seeing what the mood is like at the upcoming Infosecurity Europe show and other key IT sector events, as the success of these shows will be my barometer for what to expect in 2010.

Matt Garman, director, dhc

It is very difficult to say that the recession is totally behind us, but business is currently very good and the pipeline is also the strongest it has been for a good couple of years.
The level of enquiries started to increase in the last half/quarter of 2009, and this has been followed by a definite increase in orders.

Going into any new business year there is always going to be an element of uncertainty, particularly when the one before was not great, but we are pretty bullish with our thoughts - our customers are investing and so are we.

Keith Hoult, managing director UK and Eire, Allied Telesis

I am pleased to say that I have felt confident enough in the first quarter 2010 to hire three new resources into our sales and pre-sales team. I am very excited at the prospects we have identified and with their collective experience within the industry going forward.

Of course one swallow does not make a summer, but I have been in the game for over 20 years, and seen a few recessions too, so today I can genuinely see confidence emerging.

Bill Roth, channel marketing officer, LogLogic

The first quarter has been a move in the right direction for us. We are seeing almost 40% improvement over this time last year.

Is the recession over? I'm not too sure. While the fourth quarter was generally great for everyone, it is not clear that we had anything beyond a giant budget flush and restocking of depleted inventories. We will know more by the fourth quarter of 2010.

Marcus Harvey, channel director, Lexmark

The first quarter of 2010 has continued to present its challenges. The market is not showing any significant signs of instant improvement over the previous quarter, showing that the recession is not firmly behind us.

However, Lexmark has had a good start to 2010 and continued the momentum built in the fourth quarter 2009 to take share in the most important market segments - business inkjets, workgroup mono and colour lasers and MFP, to name but a few. This is driven mainly by our determination to work with the channel to understand what users are demanding.

Bob Plumridge, chairman of SNIA Europe's board of directors

As an association, we have seen and heard positive signs within our membership. This indicates that the storage business has made a start to a recovery in the first quarter this year.
Most of our member companies have reported an improvement in trading conditions and are forecasting growth for the rest of the year.

We are as confident as we can be that the worst is behind us. No doubt there will be some ups and downs along the way, but overall we see this year as being the start of the recovery.

Amanda Giddins, EMEA channel director, Brocade

The worst of the recession appears to be behind us and momentum is steadily building as many customers look to invest wisely to optimise their budgets while improving their networks.
While we are being approached increasingly to quote for networking and storage systems, the market is not completely back on track, and many organisations are still operating under tight budgets with eroding margins.

In 2010 we anticipate a boost in technology spending, and see the largest opportunities for growth in virtualisation and datacentre networking, followed by internet security and acceleration towards faster network speeds as businesses upgrade to 10Gbit Ethernet.

Gary Newbold, regional director UK and Ireland, Extreme Networks

Like most in our industry, we experienced a slow start to the quarter, but we maintained our sales forecast and have reached our targets. This is positive news and continues the momentum we have seen in the past nine months.

It is clear that customers are adopting an open standards approach when making purchasing decisions, ensuring that they are able to choose best-of-breed for any application or network enhancements in the future. Extreme Networks is ideally placed to meet these demands and I am looking forward to fulfilling our customers' requirements and helping our partners become more successful in 2010 and beyond.

Kevin Bland, partner sales director UK and Ireland, Citrix

Further fuelled by the introduction of Windows 7 and a need to avoid unnecessary costs, businesses have compelling reasons to look at how they operate and deliver their IT networks.
The abundance of netbooks and smartphones, plus the dawn of the iPad in the first quarter, have affected the way applications are delivered and used, both personally and professionally.

Irrespective of where users work, or on what device, to do their job they all need a preferred toolkit delivered to their fingertips. Desktop virtualisation responds to the need to change the way desktops are delivered, especially when it comes to using these types of hardware.

Our partners have noted the positive reception from businesses around negating the need to repeat numerous maintenance tasks to ensure all desktops within an organisation are up-to-date with the latest patches, updates and upgrades.

Phil Jones, sales and marketing director, Brother UK

The first quarter has been positive for Brother - business has been brisk and it seems we are over the worst of the credit crunch.

Trade credit insurance, for example, seems to be easing.

There is still a certain degree of nervousness in the public sector due to the threat of potential budget cuts that could result from the upcoming election, and people are preparing themselves for some lean times.

In the private sector, however, we have seen a clear increase in confidence, which can only be good for the channel.

Andrew Fourie, UK sales director, Astaro

The first quarter this year has seen a marked improvement for our channel partners compared with last year. Budgets are still slow to be released for capital expenditure, but organisations are spending on keeping the lights on and maintaining their current service levels.

This is leading to increased interest in managed services, particularly on the security side. This is a good opportunity for the channel, as they can be the trusted partner for customers where public cloud services are still in their infancy.

James Coulson, European marketing manager, ViewSonic

In the B2B sector, budgets are starting to thaw and we have been receiving a lot more enquiries.

Although this shows that businesses are getting more confident, the six-month sales cycle means that we will not be seeing significant purchase orders before the third quarter.

During the recession, we saw a move from using capital expenditure to buy IT equipment outright to using operating expenditure to use IT equipment on a contract basis.

Now that strategy is becoming less clear as businesses are assessing lower total cost of ownership with newer capital purchases that use newer technologies, such as LED panels and low-power processors.

As budgets improve, companies will have more capital expenditure available to spend on IT equipment, or at least persuade their managed service partners to evaluate their current product offering.

As for the end of the recession, I think we will be out of it by the end of the year. The industry has seen a lot of cost released which can now be safely passed on to consumers, and I think we can expect to see overall growth of 3% to 4% by the end of the year.

Angelo di Ventura, sales and marketing director, Trustmarque Solutions

We have definitely seen an increase in demand for our services, and every indicator shows that we are experiencing strong year-over-year growth in our enterprise, mid-tier and mid-market business areas.

The competitive landscape is horribly aggressive, particularly in the transactional licensing space where we see deals won and lost at cost price or below. This absolutely supports the decisions we have taken to invest in and lead with value-added services.

David Ellis, director of e-security, professional services and training, Computerlinks

The market fared broadly in line with what we hoped for in the first quarter.

Virtualisation is a hot area. Security is a key consideration when companies are looking to deploy virtualised environments, so we are seeing real demand for security solutions in this area. Compliance and regulatory controls, such as the Data Protection Regulations 2010 which came into effect on 6 April, also continue to drive sales of security products.

Robert Billington, director of sales EMEA, ScriptLogic

Despite the heavy snow experienced by the UK and most of Central Europe in January, ScriptLogic saw some early signs of recovery and a suggestion that customers are once again loosening their purse strings.

It is great to see ScriptLogic channel partners becoming confident and looking at where they can invest marketing spend once more. It is an indicator that businesses are bouncing back from the recession's initial impact.

Virtualisation and security are still at the forefront of the mind within the IT industry and there will be an increase in activity within these areas as companies move from planning to spending.

Sean McCarry, managing director, Novell UK and Ireland

Organisations are certainly exercising more caution in their IT purchases than they did in the early and mid-2000s, but we have seen more confidence returning to IT buyers in the past couple of months.

This is mainly because IT decision-makers know that with the changes taking place in technology with the advent of cloud computing and ever-increasing demands for security and compliance, they need to invest in intelligent IT solutions.

Phil Doyle, managing director UK and Ireland, Axis Communications

We have seen a significant ramp up in the move towards IP network-based cameras and a strong close to the quarter.

Moving forward we have a healthy influx of project orders and fully expect this to continue as many more organisations realise the benefits of moving from analogue CCTV to IP.

Harvey Smith, regional sales director for UK and Ireland channels, Hitachi Data Systems

In challenging economic times, it is difficult for the channel to keep momentum up as it is in the nature of vendors to protect revenues and tighten control when times get tough.

HDS has taken a different approach, working much more closely with partners, which has enabled us to grow our revenues and relationships, including opening up a new relationship with Kavanagh.

We also have a very strong pipeline of deals for the next quarter. Despite the recession, our customers are still spending money, although our sales cycles have increased. Our customers are still cautious and take longer to justify technology investments.

Looking ahead for the rest of the year, the focus on efficiency will continue to be one of the biggest challenges for the channel.

Roy Zisapel, president and CEO, Radware

In the first quarter we saw the market as a whole in "wait and see" mode. Only a few projects are being executed, generally with a strong cost-saving business case rather than as investments for growth.

Enterprise budgets, despite increasing from last year, are being managed very carefully and conservatively. In general, customers are continuing to invest in their mission-critical applications. Specifically, in the enterprise market, a strong push on next-generation datacentres and virtualisation is resulting in increased demand for application delivery and security solutions.

Kevin Matthews, UK and Ireland channel manager, HP Enterprise Storage Servers and Networking

We are seeing signs that the market is moving. We are investing in sales people to better cover the total addressable market and HP's channel partners play a major part in this strategy. For example, we are increasing our focus on the SME market. We have already added more sales people to this segment and have plans to add more. We want to align with partners that want to grow with us, and we are very focused on recruiting partners from our competitors.

Alastair Kitching, chief operating officer, Esteem Systems

During the recession, many businesses looked for solutions that would give them a very quick return on investment and productivity gains. What they were less interested in were IT solutions that would drive long-term cost savings.

I think the time is right for IT professionals to encourage businesses to look to the longer term and gain return on investment over a prolonged period, while at the same time reducing power consumption and carbon emissions. With an increase in financial resources during economic recovery, businesses are looking to spend and we need to provide them with the confidence to invest now to make financial gains and increase sustainability later.

In terms of services delivered, the adoption of cloud computing will probably be the biggest change for businesses over the next two to three years. We have seen a shift in the market already.

Ciaran Rafferty, vice-president UK and Ireland, Sophos
Is the recession behind us? I hope so. Recent research by Canalys indicates that the security market has been the most buoyant due to an ever-increasing risk of security threats. That may be true, but it is vital that we do not rest on our laurels.

This is a competitive market and future success will be dependent on the strength of the relationships between vendors and resellers. It is not just about a warm handshake when partners join us, but making sure they have everything they need to do their best job every single day.

Rob Jupp, business unit director, mid-sized business division, Colt

Colt recently conducted a survey of CIOs about their top IT priorities and the results would be a surprise to those who thought that IT budgets would be slashed as a result of the economic downturn.

Although cost reduction was hugely important, with 80% considering it a top priority, 72% of CIOs were concerned with IT flexibility and 46% cited business transformation as their top focus. Our partners tell us the same thing.

Alex Teh, commercial director, Vigil Software

As a distributor for specialist security products, we are seeing positive indicators for the year ahead and the 'green shoots' are turning into something more substantial.

We are pleased to report a year of sustained growth - one of our strongest yet - and a number of factors are contributing to this. In the private sector, PCI DSS compliance issues are driving sales opportunities for commercial projects. Likewise, in the public sector, GCSx Code of Compliance and the Government Protective Marking Scheme (GPMS) have increased demand for specialist security solutions.

This growth in compliance drivers is reflected in demand from resellers, which are more positive about investing in new products again.

Denise Bryant, UK managing director, Magirus

The first quarter this year is a world apart from last year. The first three months of 2010 have seen a real upswing in business in both virtualisation and storage.

We are not just seeing a significant increase in orders for systems, but faster conversion of those into actual revenues in this quarter.

This contrasts to last year when, while there were orders, many users delayed decision-making into the subsequent quarters.

This highlights a growing confidence. Also, the creation of our new datacentre division and the pan-European partnership with Cisco has created additional buzz and opportunities for resellers to help their customers migrate to cloud computing.

Ian Kilpatrick, chairman, Wick Hill Group

We have had a strong quarter that has built from a snow-ravaged January to a positive conclusion.

We are strong in security where there are a number of purchasing drivers such as compliance, the tougher approach to PCI enforcement, the new powers granted to the Information Commissioners Office, etc, so our growth (and that of our resellers) is not necessarily an indicator of the market as a whole.

We are also aware, from channel feedback, that the effects of the weakness of the pound and uncertainty around the election are having negative effects in the market. So while we are predicting growth for 2010, it is perhaps too early to tell if the whole market has emerged from recession.

Pete Rawden, regional director for channels and general business, NetApp UK & Ireland

The first quarter has certainly been positive for NetApp. We have observed keen interest from customers in virtualisation and de-duplication implementations, which tells us that IT budgets are beginning to pick up again and efficiency is firmly on the agenda. No doubt IT departments will continue to be cautious with spending, but what we are hearing from customers is a requirement to make infrastructures more efficient, which will in turn benefit budgets.

This year, we are likely to see a trend towards IT investments that decrease hardware and capital expenditure rather than the other way around. The worst of the recession is certainly behind us, but we will see its effects in the way businesses procure IT for some time to come.

Robert Furnivall, head of channel, SAP UK
Momentum was generated across the sector towards the end of 2009 and has continued into 2010. As the recession begins to show signs of easing, organisations of all sizes are looking for further clarity and business visibility to secure success.

For example, the importance of business intelligence, especially to the SME, has recently increased as organisations look to grow in this challenging time. This has not gone unnoticed as more businesses turn their attention to business intelligence for helping to reduce costs, improve visibility and increase the efficiency of the workforce.

Image by kevinzhengli on Flickr

Read more on Sales and Customer Management