What to expect from KubeCon + CloudNativeCon North America 2021 
They call it #TeamCloudNative.
It's a hashtag that represents the combined forces of Kubecon and CloudNativeCon.
The news here is that Cloud Native Computing Foundation (CNCF) has now finalised all schedules, agendas and plans for KubeCon + CloudNativeCon North America 2021… and the event is taking place this autumn/fall from October 11-15.
Using the widely appreciated label (masked and vaccinated) right up front in its pre-show literature, the organisers have detailed an extensive set of health & safety measures online to ensure attendees know how they need to behave for this In Real Life (IRL) event.
Also, CNCF has also showcased an interview with Dr Joel Selanikio hre to clarify its position further.
It is of course incredible to think that we would make such extended mention of an event's health and safety policy before talking about the event, but these (as we know) are unprecedented times.
LA times
This real world event comes after three rounds of virtual-only conferences.
"Vaccines and masks will be required of in-person attendees this year in order to best protect our community members," states the organisation.
The show itself is made up of over 230 sessions, including keynotes and breakouts… just like real life used to be, right? There are also over 70 presentations hosted by project maintainers and the content spans from non-technical and end user case studies to advanced engineering deep dives.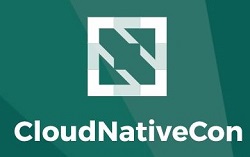 Conference co-chairs are Constance Caramanolis of Splunk, Stephen Augustus of Cisco and Jasmine James of Twitter. This trio led a committee of 104 experts and 30 track chairs to review 976 submissions to curate what they hope will be a lively, diverse and educational conference program.
Phew! It's a slew
Attendees will join organisations and project maintainers to discuss what we have been told is a [positive] "slew" of cloud-native topics including CNCF's hosted projects.
"Over the past 18 months, the cloud native community has not only survived, but thrived, helping governments, businesses and individuals harness the power of technology to better human lives in the face of an unprecedented pandemic," said Priyanka Sharma, general manager at the Cloud Native Computing Foundation.
Sharma says that the team is "thrilled" we will be able to meet in-person again after a long hiatus.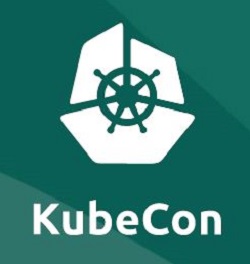 "The event will allow us to celebrate our resilience as a community. At the same time, the past year has shown us how much more diverse, inclusive and equitable we can make our events with a virtual experience and we are excited to report that those who want to stay close to home can also participate in KubeCon + CloudNativeCon remotely."
CNCF states that cloud native computing empowers organisations to build and run scalable applications with an open source software stack in public, private and hybrid clouds.
The foundation itself hosts critical components of the global technology infrastructure, including the Kubernetes open source system for automating deployment, scaling and management of containerised applications, Prometheus open source monitoring solution that uses metrics and alerts and Envoy, a cloud-native high-performance edge/middle/service proxy.
Community-curated content
The community-curated schedule will feature sessions from leading open source technologists including:
"Who Killed My Pod? #Whodunit" – Suneeta Mall, Nearmap

"Real-time Kubernetes: How Entain Australia 10x'd Throughput with Linkerd" – Steve Gray, Entain Australia

"Conprof – Profiling in the Cloud-native era" – Matthias Loibl, Polar Signals & Kemal Akkoyun, Red Hat

"A Vulnerable Tale about Burnout" – Julia Simon, CloudOps

"Beyond Namespaces: Virtual Clusters are the Future of Multi-Tenancy" – Lukas Gentele, Loft Labs

"Cloud Native Enables the Park of Pompeii to Reopen During the Pandemic" – Akshai Parthasarathy, Faye Hutsell & Kellsey Ruppel, Oracle

"The Hitchhiker's Guide to Kubernetes Vulnerabilities" – Robert Clark & Micah Hausler, Amazon

"A Safer Curl | Bash for the Cloud" – Carolyn Van Slyck, Microsoft
CNCF and other organisations are also hosting the following co-located events as part of KubeCon + CloudNativeCon, occurring on Monday, October 11 or Tuesday, October 12.
Anyone interested in these events can be add them when registering for KubeCon + CloudNativeCon.
As well as Computer Weekly's own coverage, other information can be found on the CNCF blog and CNCF Twitter.