Nee-naw, nee-naw: Siren 13, unlucky for bad data actors
There's analytics, then, there's so-called 'investigative intelligence analytics', which is (presumably) analytics one louder.
This perhaps extended notion of analytics is what Siren does, a Galway-based organisation that fuses data from open source, vendor and classified sources allowing information analysts and investigators to analyse risks, threats and crimes for security, public safety, fraud, compliance and cyber-related needs.
The company has now announced the release of Siren 13.
Unlucky for some?
As criminality becomes more sophisticated worldwide, this release hopes to enable organisations to accelerate investigations by providing faster and easier access to actionable data. Organisations can now visualise, analyse and subsequently disseminate a more precise set of data relationships.
The new version is twice as fast, most notably on larger and more complex investigative searches with a simplified interface – importantly, it includes many under-the-hood changes and whilst invisible to the user, these improvements lay the groundwork for highly desirable features and user experience in the future.
With 13, investigators and analysts have access to richer reporting, the ability to print large complex diagrams on high fidelity charts, to download graphs in PNG files via the API and to produce advanced ad hoc dashboard reports.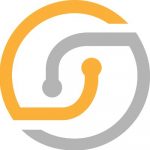 ESRI vector layers can now be applied to coordinate maps to include census tracts or land parcels and images can be viewed more easily with zoom-in capability directly from the record.
Unlimited sub-searches
Siren 13 extends its investigative search capabilities with advanced features such as visual icons to identify sub-groups of data and unlimited sub-searches to allow for quicker and easier processing of large data sets.
According to Dr. Renaud Delbru, co-founder and chief scientific officer of Siren, this version 13 release is a step forward in terms of usability and performance.
"Integrations like ESRI layers and the ability to print large graphs have been frequently requested by our customers. We have built a platform that intuitively enables fast responses to complex data investigation challenges at the big data scale Law Enforcement and National Security agencies require. We are committed to being the global reference investigative intelligence platform," he said.
With 13, it is now possible to create unlimited sub-searches in the data model. According to how filters are chosen, individual records can appear in one or more searches.
Siren 13 incorporates Federate 27.4x, a fully vectorised processing engine, capable of joining datasets in the 10+ billion range at twice the speed of the previous version. Federate is Siren's multi-patented technology and is at the heart of the real-time and interactive platform. Federate provides investigators with the capability of data exploration, covering billions of streaming records in scenarios such as large scale OSINT, COMINT/SIGINT and CYBER.
At the data model level, users can disable counts on specific relations to improve performance. In addition, auditing has been enhanced to enable users to track more events, with further security updates and Node.js has been upgraded which is a core investigative component.
The Siren Scripting API now has more flexibility to operate on graphs, performing custom transformations as well as extracting PNG screenshots from visualizations, enabling the user to produce advanced/ad hoc reports from dashboards. In addition, 13 includes an improved investigate status API with more detailed HTTP return codes to facilitate application monitoring and automation.