UKtech50 2014 - The most influential people in UK IT
Computer Weekly has announced the fifth annual UKtech50, our definitive list of the movers and shakers in UK IT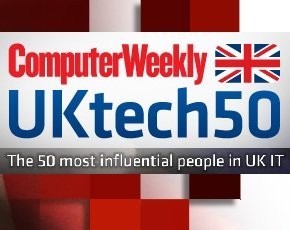 Computer Weekly has announced the fifth annual UKtech50, our definitive list of the movers and shakers in UK IT...
Continue Reading This Article
Enjoy this article as well as all of our content, including E-Guides, news, tips and more.
By submitting your personal information, you agree that TechTarget and its partners may contact you regarding relevant content, products and special offers.
You also agree that your personal information may be transferred and processed in the United States, and that you have read and agree to the Terms of Use and the Privacy Policy.
- the CIOs, industry executives, public servants and business leaders driving the role of technology in the UK economy.
Our aim was to identify the 50 most influential leaders in UK IT.
An expert judging panel representing every aspect of the IT profession helped decide the results, along with a reader vote, to determine who holds the most influence over the future of the UK IT sector in the next 12 months – and hence the future of IT professionals across the country.
Here is the list of the 50 most influential people in UK IT for the next 12 months.