Pizza Express rolls out Wi-Fi for smartphone connectivity
Pizza Express has rolled out Wi-Fi across its 384 stores to meet growing customer demand for mobile internet connectivity.
Pizza Express has rolled out Wi-Fi across its 384 stores to meet growing customer demand for mobile internet connectivity.
The restaurant chain signed a three-year contract with Wi-Fi provider The Cloud and has deployed broadband across all its restaurants over two months. John Sullivan, IT director at Pizza Express, says the contract has enabled the company to deploy up to 20 installations a day.

Download this free guide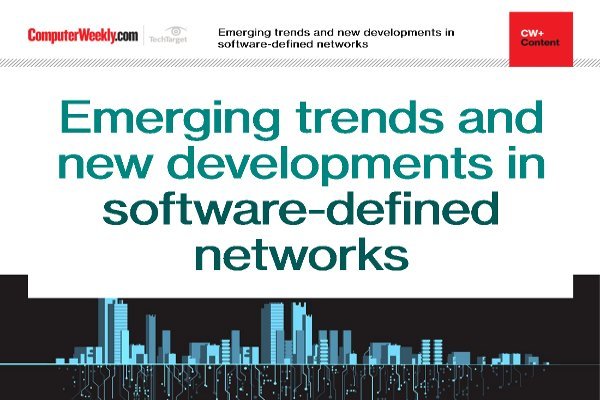 The latest developments and trends in SDN
Join us as we sit down with a number of senior IT managers from multi-national enterprises to discuss the latest trends in the world of software-defined networks.
By submitting your personal information, you agree that TechTarget and its partners may contact you regarding relevant content, products and special offers.
You also agree that your personal information may be transferred and processed in the United States, and that you have read and agree to the Terms of Use and the Privacy Policy.
The hotspots will allow customers to browse the internet, write e-mails, stream video and music and interact with a range of mobile applications, said Pizza Express.
John Sullivan said: "We wanted to respond to the customers' needs by rolling out broadband to meet the demand for free access to the web in our restaurants and the convenience and flexibility that brings."
The use of smartphones has changed the way customers use the internet, Sullivan says. "It's clear customers are using their mobiles more to browse the internet so we want to enable them to do that in between conversations, if they want to."
Earlier this year Tesco announced plans to roll out customer Wi-Fi across its stores and is currently trialling a sat-nav Android app in an Essex branch of Tesco to enable customers to located products.
Michael Philpott, analyst at Ovum, says the proliferation of connected devices is driving a change in customer expectations. Users want to be able to access the internet more frequently and for shorter durations, he says.
"Typically users would expect internet connectivity in cafes, hotels and airports, but now [they want] access it in more social places such as restaurants," said Michael Philpott.
There is consequently a growing trend in roll outs, Philpott says. "Often these companies are not building their own networks, but using providers such as The Cloud, which takes away the complication of managing and running them.
"But this trend is still very much focused on city and town centres, where there is a strong tendency of those devices to be used. I don't think we've reached a point where they'll be a Wi-Fi spot everywhere you walk," Philpott said.
Read more on Wireless networking