Green networking: Energy efficient upgrades can cut costs
Using green networking products, like more efficient gigabit Ethernet switches, to replace aging networking equipment can cut runaway energy costs.
Upgrading older networking products to greener, more efficient equipment can cut costs, but administrators should take a close look at total savings from switching out energy hogs like gigabit Ethernet switches for new, greener models.

Download this free guide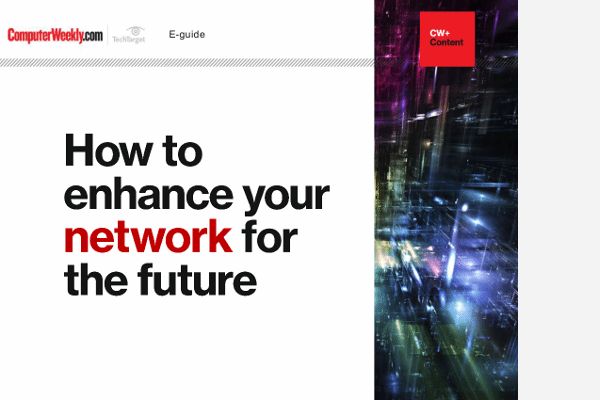 How to enhance your network for the future
Latest on networking developments and directions: NFV, self-optimising networks and IoT enabled smart cities
By submitting your email address, you agree to receive emails regarding relevant topic offers from TechTarget and its partners. You can withdraw your consent at any time. Contact TechTarget at 275 Grove Street, Newton, MA.
You also agree that your personal information may be transferred and processed in the United States, and that you have read and agree to the Terms of Use and the Privacy Policy.

A report by research firm In-Stat found that the worst offenders and early candidates for green networking equipment upgrades were gigabit Ethernet switches.
"When I look at port shipments, it's fixed gigabit. That's where the replacement is happening," said Scott Scherer, a research analyst with In-Stat who authored the report, entitled "Green Networking Equipment: Who Leads and Who Lags." The report found that shipments of gigabit Ethernet ports had tripled in the past three years, while these ports can consume more than 10 times the energy of standard ports.
Scherer said 10 gigabit Ethernet port shipments were growing exponentially, but they were not yet at the critical mass of gigabit ports, and so were not yet as much a target for replacement.
But do savings from more efficient hardware mean that administrators can skip to the next upgrade cycle? Not quite: To make the most of the savings, purchasers would do well to stick with current product replacement timelines. Products are likely to continue improving in efficiency, and the short-term savings wouldn't offset the cost of an extra purchase.
"I wish I could say [more efficient products] would change replacement cycles, but it's still kind of quiet," Scherer said.
He found two basic approaches to improving energy efficiency, one hardware-based and the other software-based. Both camps, he said, are making good progress but are still in relatively "quiet" phases as they continue to improve the technology and work with the EPA to standardise what constitutes "green" networking products.
"In terms of the market, we have some vendors doing remarkable things," Scherer said. "It's kind of the industry's best-kept secret, but they've already made great progress."
On the hardware side, he said 3Com, Force10, and Netgear have made the most progress so far and that some of their lines of green networking products are up to seven times more energy-efficient than non-green networking equipment.
The focus, he said, is on improving the quality of materials and components used, such as using higher-quality silicon and redesigning equipment to better dissipate heat, another major energy drain.
Scherer said the other approach, championed by Cisco, put a much stronger emphasis on software to intelligently throttle power consumption, such as by having more intelligent power adapters. He said that power adapters were currently only 70% to 80% efficient, with much of that waste being dissipated as heat, which then requires more energy to cool down.
Cisco has made "greening" part of its corporate strategy, including hiring Paul Marcoux as an in-house green guru. Cisco has made clear that while greening has a social responsibility aspect, much of the focus will be on delivering quantifiable cost savings.
Marcoux told TechTarget that more efficient, greener equipment would drive the industry, and he wanted Cisco to take the lead.
"My belief is that if we don't do it, others will," he said. "And then it becomes a competitive disadvantage for us not to have that knowledge."
Either approach addresses a serious problem moving forward, as networking budgets continue to be tight and enterprises look for improved efficiency. Spending more on the right networking products can easily reduce the total cost of ownership.
"You look at servers [for] which the operating expenses are higher than the costs of the equipment," Scherer said. Most of those expenses go to powering the server and its networking equipment or to cool it down.
Read more on Data centre networking