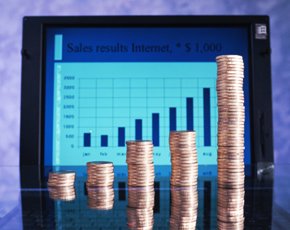 In this Capita supplier profile you will find a special nine page report from Computer Weekly analysing the challenges facing Capita, along with figures about its financial performance, the services it offers, its place in the market and what the future may hold for the supplier.
You will also find up to date news and tips on Capita in addition to further Capita resources and whitepapers from TechTarget's research library.
Overview of Capita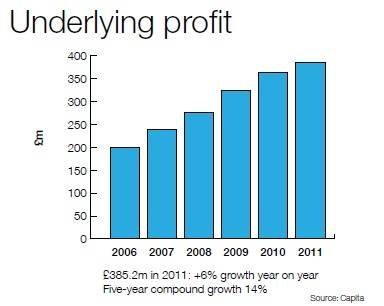 Capita's history extends back beyond its incorporation to the early 1970s, when Rod Aldridge joined the Chartered Institute of Public Finance and Accountancy (CIPFA). It was from CIPFA that Capita would eventually be created, before being wrested away to thrive under his control.
With annual revenues now exceeding £2.7bn, it has become a linchpin in public sector outsourcing, which makes up 50% of its revenues. But before Capita came along, public sector outsourcing barely existed in the UK.
As an outsourcing supplier, transparency in sustainability is a key aspect of Capita's operations. Many organisations have their own sustainability requirements and will need their partners to accurately report their own footprints.
Capita has published its carbon footprint annually since 2005. Unfortunately, it has been growing, rather than shrinking. Its 2010 footprint grew by 2.4%, faster than the company's revenue growth of 2%. Capita attributes this to its expanding operations in India.
Capita identifies potential improvement in two areas: energy use at its sites; and business travel. Business travel is the second biggest carbon generator for Capita. It has invested in a high-definition telepresence system, spanning offices in the UK and India, and has increased the number of video and teleconferencing calls by 54% between 2009 and 2010.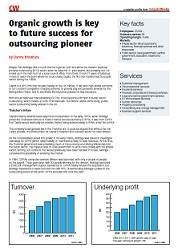 This special nine-page report from Computer Weekly analyses the challenges facing Capita, its financial performance, the services it offers, its place in the IT market and its future strategy. Packed with graphs and diagrams, the report is essential reading for any organisation already working with, or thinking of working with, Capita.
See all research from ComputerWeekly.com
Key Facts about Capita
Employees: 37,000
Business centres: 64
Operating margin: 14.6%
Markets:
• Private sector: life and pensions, insurance, financial services and other corporates
• Public sector: local government, central government, education, health and transport
Competitor rankings
Company 2010 market share of UK BPO market
• Capita 23%
• Accenture 4%
• Xerox (including ACS) 4%
• HP Enterprise Services 3%
• Xchanging 3%
More on Capita from the TechTarget network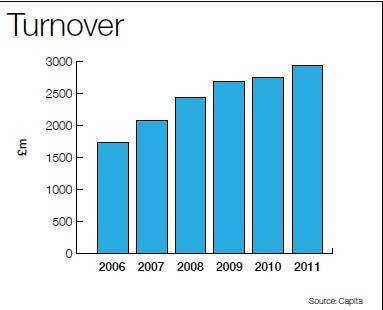 • Capita: the story of where UK public sector outsourcing began
• MoD signs £440m Capita outsourcing deal
• IT services supplier Capita buys Ventura for £65m
• Capita scores full marks for government education IT bid buys Ventura for £65m
More on Capita from ComputerWeekly.com
See all TechTarget research and whitepapers at BitPipe.com
Capita Services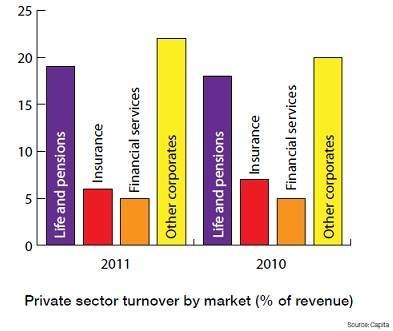 • Customer management
• Life and pension services
• Insurance services
• Financial, corporate and treasury services
• Local and central government services
• ICT and software services
• Human resources
• Property consultancy
• Consultancy and change management
• Business support services
More on Capita's services
Key executives at Capita
Martin Bolland
• Non-executive chairman, age 54
Joined the board in March 2008 and became chairman on 1 January 2010. A chartered accountant, Bolland previously held a number of senior operational positions within the Lonrho Group and was also a founder and partner of Alchemy Partners for 11 years.
Paul Pindar
• Chief executive, age 51
Joined Capita in 1987 from 3i, after advising Capita on its management buyout. He became chief executive in 1999. A chartered accountant, Pindar is responsible for managing and developing Capita's business to achieve the company's strategic objectives and has overall responsibility for its charitable approach.
Gordon Hurst
• Group finance director, age 49
Joined Capita in 1988 and was first appointed to the board as commercial director in February 1995, then as group finance director in 1996. A chartered accountant, he is also company secretary. Hurst has board responsibility for Capita's overall corporate responsibility policy and specific responsibility for Capita's environment, health and safety approach and supplier relationships.
Andy Parker
• Joint chief operating officer, age 41
Joined Capita in 2001 and was appointed to the board in January 2011. Parker oversees the majority of Capita's non-financial services operations. Prior to joining the board, he was the divisional director for Capita's ICT, Health and Business Services Division. Before this he held a number of senior finance director positions across the group, including three years as a senior divisional finance director. Parker has joint board responsibility for clients and employees with Vic Gysin.
Vic Gysin
• Joint chief operating officer, age 45
Joined Capita in 2002 and was appointed to the board in January 2011. Gysin oversees Capita's financial services operations and the Integrated Services division. Since joining Capita he has overseen the implementation and delivery of a number of key contracts. Gysin has joint board responsibility for clients and employees with Andy Parker.
Key UK customers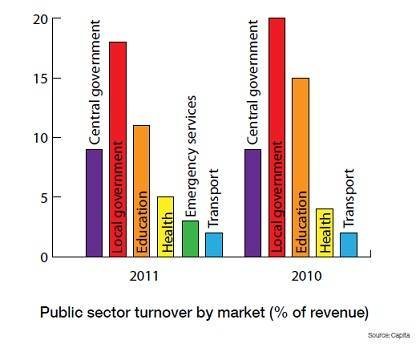 Abbey Life
Aviva
BBC
BBC-TVL
Birmingham City Council
Capita Gwent Consultancy
Co-operative Financial Services
Criminal Records Bureau
Cumbria County Council
DSGi
Department for Children, Schools and Families
Prudential
Transport for London – Central London
Congestion Charging Scheme
Salford City Council
Zurich
Outsourcing videos from the TechTarget video library
Latest announcements from Capita