How to introduce Chrome OS in the enterprise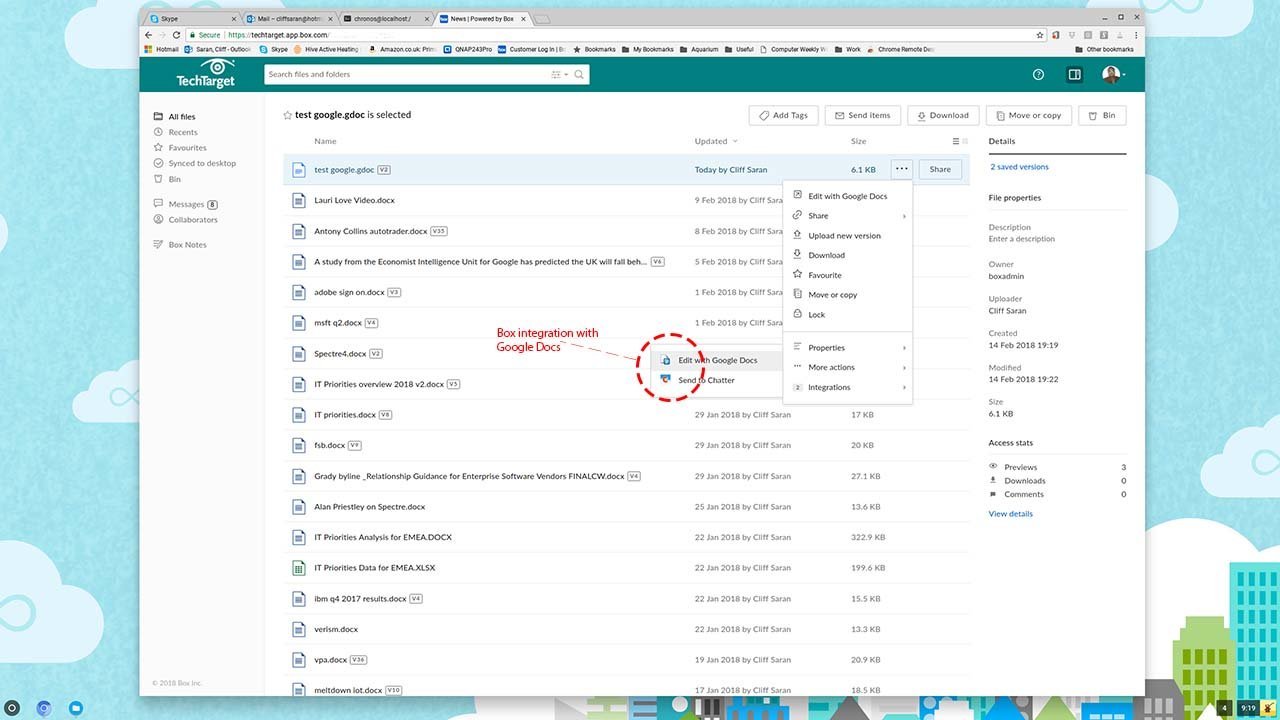 Chrome OS is tightly integrated with Google Drive but cloud storage such as Box and DropBox can be accessed via their browser user interface. These integrate with Office 365 and Google Docs, enabling a user to create, edit and view documents directly from personal or corporate cloud storage services on their Chrome OS devices.
There is also a File app, which provides a local file explorer. This also lets the use access locally connected USB storage, while there are Chrome extensions for accessing Windows shared drives.
This screenshot shows the Box plug-in which offers integrations with Box Google Docs.
In the next slide we look at the optimisation of browser apps in Chrome OS.
View All Photo Stories