IT priorities 2015: How will IT decision makers spend this year's budget?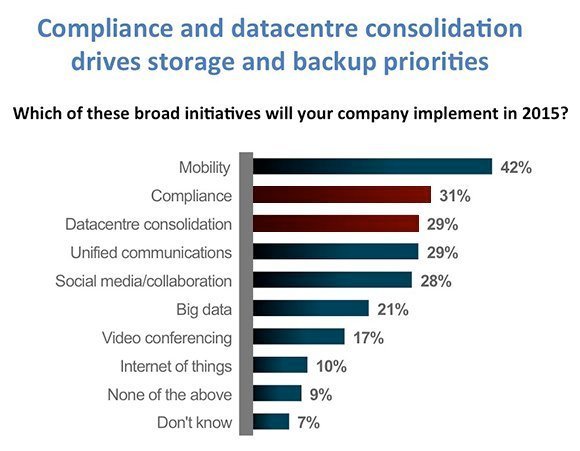 Of the 111 IT managers who took part in the UK version of the survey, 29% named datacentre consolidation as one of the top three IT initiatives to embark on in 2015 (see graph above).
Ahead of it were tackling compliance issues at 31% and mobility at 42%.
This result was largely repeated in the European version of the survey, where datacentre consolidation accrued votes from 33% of the 590 respondents, but came second after mobility.
Read more on IT Priorities 2015 >;>;
View All Photo Stories