Inside Kashiwa-no-ha: Hitachi Smart City near Tokyo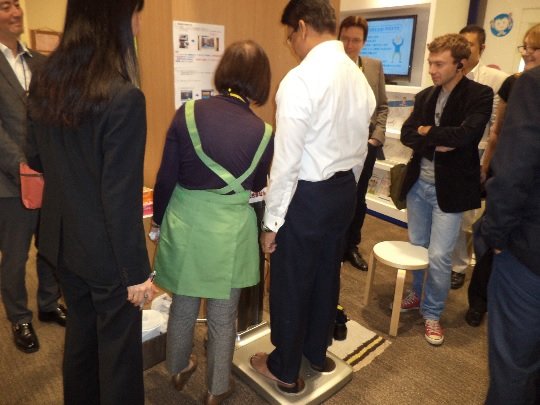 Ravi Chalaka, vice president of solutions marketing at HDS, gets a health check during his visit to Kashiwa-no-ha a Hitachi Smart City just outside of Tokyo.
A volunteer who works in the free health centre demonstrates how a resident of the city can visit for a weight, fat content, salt level, water level check, among many other services.
For older patients that may have trouble with eating to increase fat content, their food is cooked in such a way that it will melt on the tongue.
Kashiwa-no-ha Smart City is a collaboration between government agencies, universities, research institutions, Mitsui Fudosan and Hitachi.
Located just outside of Tokyo, the city aims to provide an environmental-symbiotic city, a city of health and longevity, and a city of new industry creation.
Hitachi provides area energy-management solutions that operate, monitor, and control energy across the city.
View All Photo Stories