Inside Kashiwa-no-ha: Hitachi Smart City near Tokyo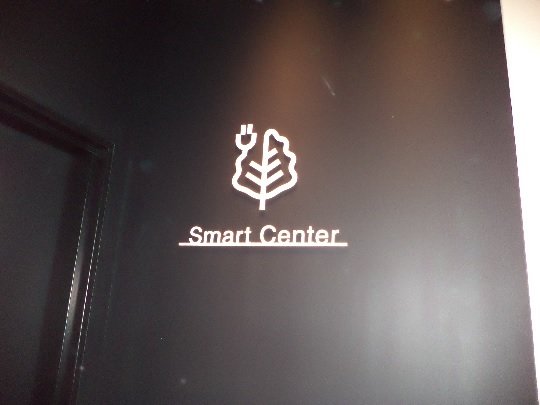 Kashiwa-no-ha's Smart Center is the technology hub of the city, which controls all electric, gas and water allocation.
The city is divided into four blocks which can be controlled from the Smart Center. The Center is also used to make forecasts about areas of the city in terms of peak time electricity usages and traffic predictions. Gas, water and electric reserves are controlled from the Smart Center in case of a power outage.
Unfortunately photography is not permitted within the Smart Center.
The leaf is the symbol of Kashiwa-no-ha, so oak is a prominent feature within the city.
Kashiwa-no-ha Smart City is a collaboration between government agencies, universities, research institutions, Mitsui Fudosan and Hitachi.
Located just outside of Tokyo, the city aims to provide an environmental-symbiotic city, a city of health and longevity, and a city of new industry creation.
Hitachi provides area energy-management solutions that operate, monitor, and control energy across the city.
View All Photo Stories