A peek into Intel's Internet of Things lab in Swindon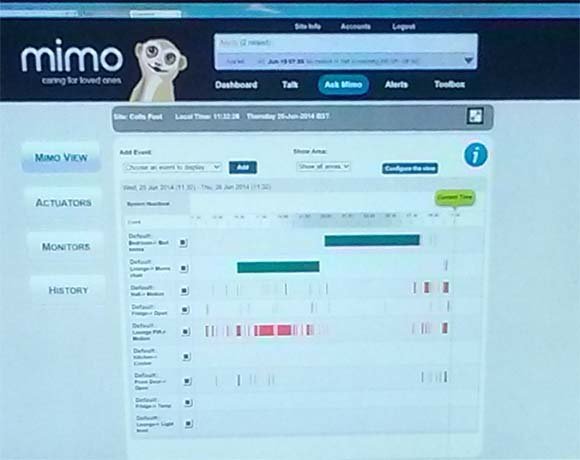 Other companies planning to use the Intel lab for ambitious IoT projects in the healthcare and social care areas included Cascades 3D, the company that analyses big data. 
Gerry Hodgson from Cascades 3D wants to take his micro-scale IoT project to a wider scale. Hodgson uses the remote monitoring app Mimo, which gives him an interface to check live feeds from his aged parents' home. 
"Every morning we can check if my parents have woken up, whether they have had their medicines etc," Hodgson said. 
The interface just tracks activity where the sensors have been placed and does not have cameras to invade privacy. "We have installed sensors in the kitchen, bedroom, medicine cupboard and main entrance," Hodgson said. "The kitchen sensors communicate with the Mimo app interface and informs it about the temperature in the kitchen. This helps us know if my parents have forgotten to turn the hob off and that's very useful information."
Now Hudgson wants to use Intel's lab to collaborate with IoT IT providers and take this data analytics to a wider scale where such information will be useful for hospitals and drug companies. "Currently it is on a personal level. But using technology from IoT providers, we want to take it to a broader level," Hodgson said.
Karen Lomas, Intel's European director of Smart Cities, said: "Hospitals are already showing interest in this because data like this saves them money."
View All Photo Stories