Cisco Live! 18th-22nd May 2014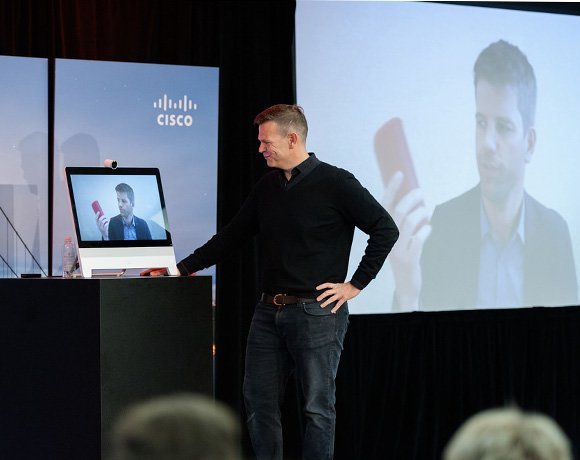 From a hardware collaboration perspective, Cisco launched its DX80 and smaller DX70 devices.
The devices aim to reduce workspace clutter by integrating a phone, webcam, external display and audio equipment into a single unit.
Cisco claimed its Android-based devices will simplify the workspace by dematerialising surplus technologies.
"We're tightly coupling the hardware and software to deliver an incredible experience," senior vice-president and general manager of Cisco's collaboration technology group, Rowan Trollope said.
Trollope pointed out that the device is not a replacement for a computer, but is "the only thing you will need on your desk other than your computer".
The device is also said to improve video conferencing quality by removing the processing from the computer to an integrated device.
"It's super reliable in terms of the video quality. We built the processor into the device," said Trollope.
The hardware includes a built-in Cisco phone, webcam functionalities and audio, including four microphones strategically placed in the device's legs.
The microphones can hone in on the voice of the person sitting in front of the device and mute background audio, which Cisco said would suit open work environments.
The DX80 will cost less than $2,000 when it hits the market later this year, and a miniature version – the DX70 – will be introduced for under $1,000.
View All Photo Stories