Argos: a digital retailer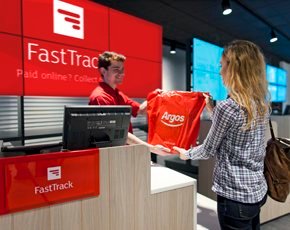 The store's fast track option for purchasing goods is an example of how the retailer is trying to seamlessly join up different shopping channels for the customers. Customers can reserve items online via the web or application and pick up items in store.
Argos is also attempting to deliver goods to the customer from the point they interact with the fast track point of sale in less than 60 seconds. It will aim to do this by having staff stock reserved and popular items very near to the till points. Staff who are stocking in the warehouse will use voice technology to place items, and can be alerted through a headset when an item needs to be bought to the shop front.
View All Photo Stories